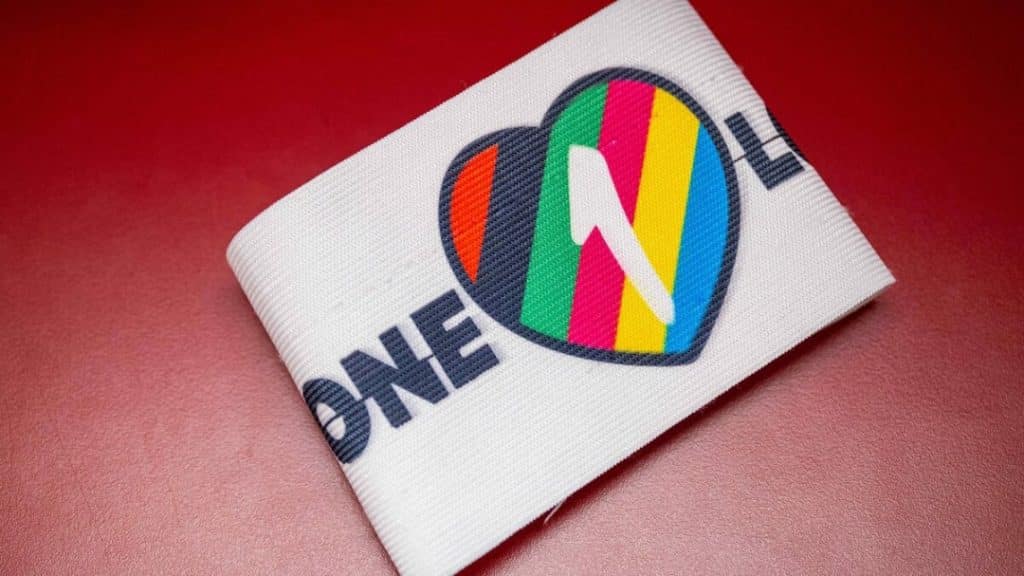 European teams which planned to wear a "One Love" armband in support to the LGBT community during the World Cup 2022 have announced that they will not be able to do it because of FIFA threat.
Seven teams in total namely Wales, England, Netherlands, Belgium, Denmark, Switzerland and Germany announced before the World Cup kickoff that their captains will be wearing those armbands.
However, Qatar which is very conservative with its culture has been reluctant to this and has finally convinced FIFA to sanction the teams which will go against their rules during the entire competition.
Read more : Qatar 2022 – Cisse reveals Mane absence will be flet by fans
"FIFA has been very clear that it will impose sporting sanctions if our captains wear the armbands on the field of play," the seven teams announced in a joint statement.
"We cannot expose our players to sporting sanctions so we have asked our captains not to try to wear this armband during the World Cup.
"We were prepared to pay fines, which are normally applied for breaches of the rules on outfits, and were determined to wear this armband.
"We are very frustrated by FIFA's decision, which we believe is unprecedented. […] Our players and coaches are disappointed, are great advocates for inclusion and will show their support in other ways. »
To replace these amrbands, FIFA announced that captains will wear a "no discrimination" armband during the global tournament.
"Following discussions, FIFA can confirm its No Discrimination campaign has been brought forward from the planned quarter-finals stage in order that all 32 captains will have the opportunity to wear this armband during the FIFA World Cup Qatar 2022™", the football governing body wrote in a statement.