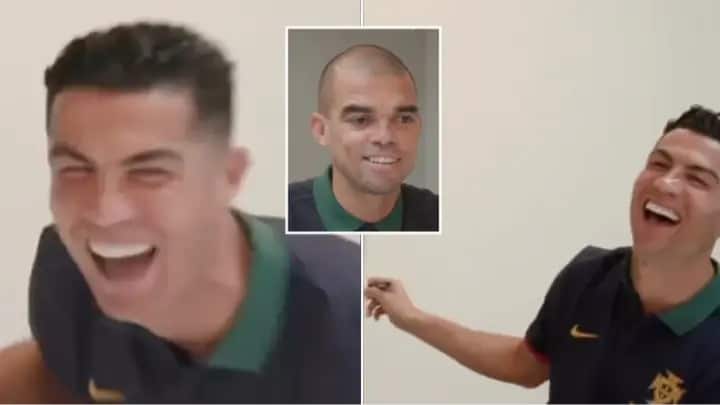 Cristiano Ronaldo is enjoying time wiht his teammates ahead of Portugal entrace in the World Cup 2022 against Ghana Black Stars.
After a cpmplicated first part of the season with Manchester United in England, Ronaldo is now focus on the national team.
The five-time Ballon d'or winner is doing his best to help the Seleçao win this World Cup.
Ronaldo said in a recent interview that he will 100% retire if his country win the global trophy in Qatar.
Read more : World Cup 2022 – England trash Iran as Bukayo Saka scores twice
Pending their first game against West African side Ghana, Cristiano Ronaldo appeared to be really funny with his teammates in hotel.
CR7 took a paper, a pen and put down a draw of Pepe and the result was nothing but funny.
Cristiano Ronaldo even laughed after seeing the result while FC Porto centre-back was just spectatory. Watch the video below.