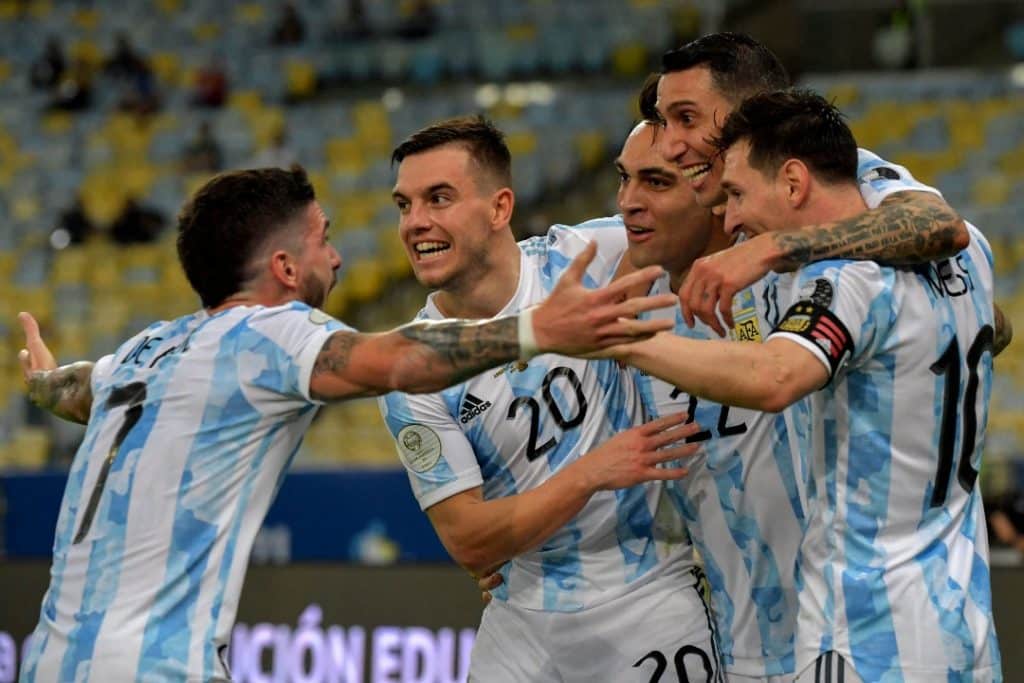 Lionel Messi's Argentina are taking on Saudi Arabia for their first World Cup 2022 with the aim to make a good start against Herve Renard's team.
Confirmed line-ups
Argentina XI: Martínez; Molina, Romero, Otamendi, Tagliafico; De Paul, Paredes, Papu Gómez; Messi; Lautaro, Di María.
Saudi Arabia XI: Alowais; Abdulhamid, Altambakti, Albulayhi, Alshahrani; Alfaraj, Kanno, Almalki; Albrikan, Alshehri, Aldawsari.
Watch : Cristiano Ronaldo drawing Pepe is the best thing you'll see today