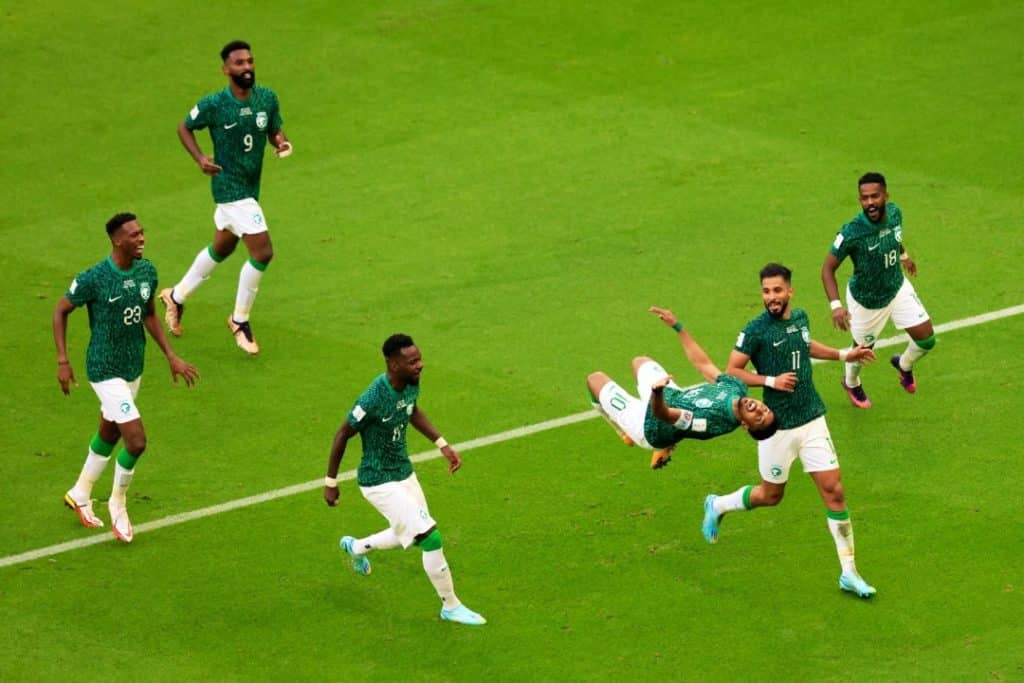 Saudi Arabia create the first great sruprise of this FIFA World Cup Qatar 2022 as they beat Lionel Messi's Argentina 2-1 in their first game.
No one believed in them but Herve Renard and his men believed in their own abilities and made every Saudi Arabian happy.
However, the game's early minutes were not easy for them as they conceded a penalty which has been converted by Lionel Messi inside 10 minutes.
Argentina felt free after that Messi opener as the PSG star found the back of the net again 12 minutes later but he was on an offside position.
Read more : World Cup 2022 – Argentina vs Saudi Arabia line-ups
Lautaro Martinze also scored two goals which have been ruled out for offside positions and that was a great moment in the game as Argentina were leading byb 1-0 only at half-time.
The second half has been completely different with Saudi Arabia being more provocative.
Saled Khalid Al-Sheri brought both teams level in the 48th before Salem Al Dawrisi's winner in the 53rd minute.
It's Saudi Arabia's fourth win in World Cup history as they put an end to Argentina's 36-game unbeaten run.