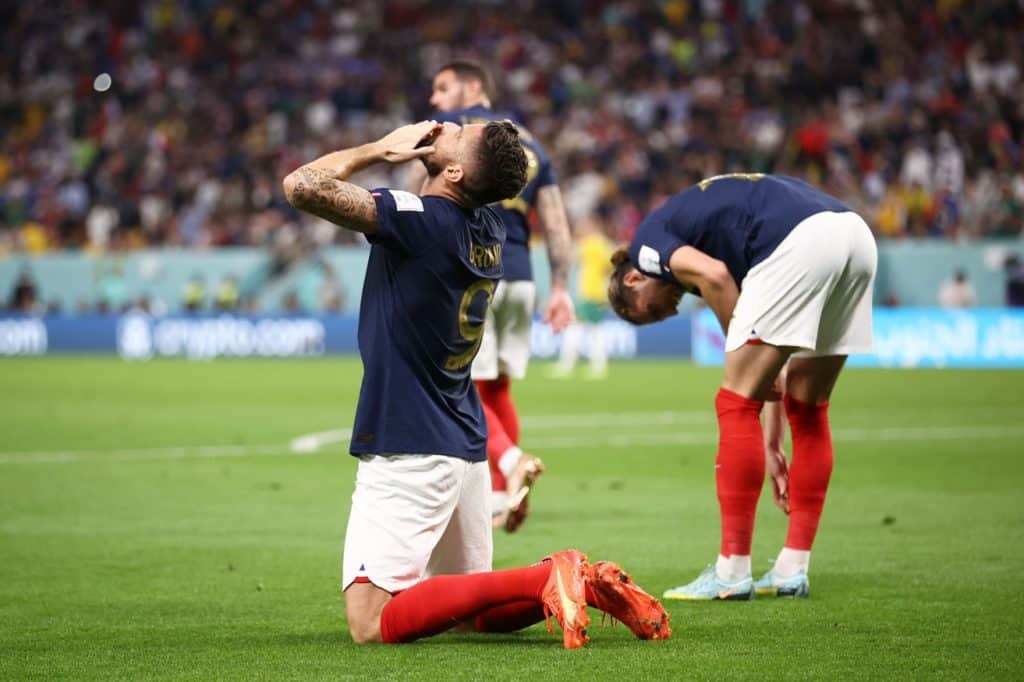 Olivier Giroud stole the headlines on Tuesday as France started their World Cup title defence in style with a 4-1 comeback win against Australia.
The AC Milan Giroud became Les Bleus' joint all-time top scorer with a brace .
Giroud scored twice during the first half to tie Thierry Henry's record of 51 goals.
He added two goals either side of a Kylian Mbappe goal that had been leveled for France by Adrien Rabiot following Craig Goodwin's unexpected early goal.
France has already put themselves in a good position to advance from the group stage, something Italy in 2010, Spain in 2014, and Germany in 2018 failed to do. Les Bleus are the first defending champions to win their opening match since Brazil in 2006.
After playing to a scoreless tie on Tuesday, France has three points and leads Tunisia and Denmark by two after the loss of defender Lucas Hernandez to a catastrophic knee injury.
The next match for Didier Deschamps' team is against Denmark on Saturday. Their tournament began with the disappointment of losing striker Karim Benzema to injury last Saturday.