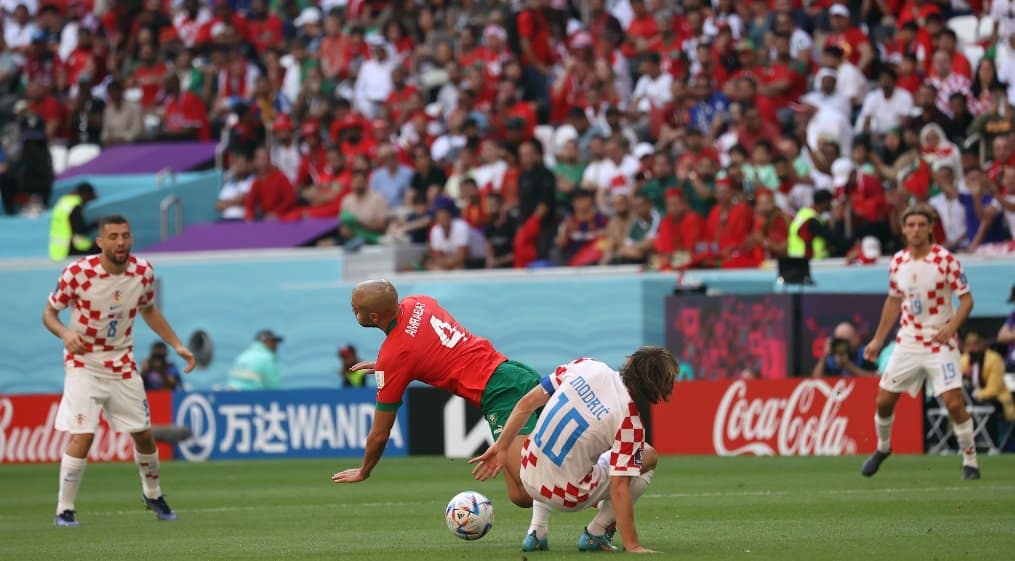 At Al Bayt Stadium, a well-prepared Morocco held Croatia to a scoreless draw to open Croatia's World Cup campaign.
Only four of the players from their final loss to France in 2018 started this game, and despite playing without much of an offensive spark, Nikola Vlasic's poked effort gave them their closest chance.
Although remarkable, Morocco did not produce any obvious opportunities.
At 19:00 GMT on Wednesday, Belgium takes on Canada in the second Group F match.
Croatia, who is ranked 12th in the world according to Fifa, dominated possession as they would have expected, but they were unable to generate chances or overcome Morocco, which has only lost twice in their last 40 games over the course of three years.
The best opportunity of a game with only two shots on goal from each team came in first-half stoppage time when Vlasic, a West Ham midfielder on loan at Torino, diverted a left-wing cross towards goal, but the midfielder was stopped by the right leg of Yassine Bounou, who spread himself to close down the angle.
When Noussair Mazraoui followed in a deflected shot and saw a back-post header saved, Morocco, who are rated 22nd, came the closest.
Achraf Hakimi, a fullback for Paris St. Germain, also presented a challenge for Dominik Livakovic, but the Croatian goalkeeper handled his dipping, swerving 35-yard strike with ease.
Both teams may have been concerned about losing and jeopardizing their prospects of advancing to the knockout stages from a group that also includes Belgium and Canada, thus the game was primarily played in the middle third of the field.
After Denmark's opening match against Tunisia and Poland's match against Mexico on Tuesday, the goalless draw is the third of this World Cup.
In the entire Russian 2018 competition, there was just one.
On Sunday at 16:00 GMT, Croatia will play their upcoming game against Canada, while Morocco will play Belgium.