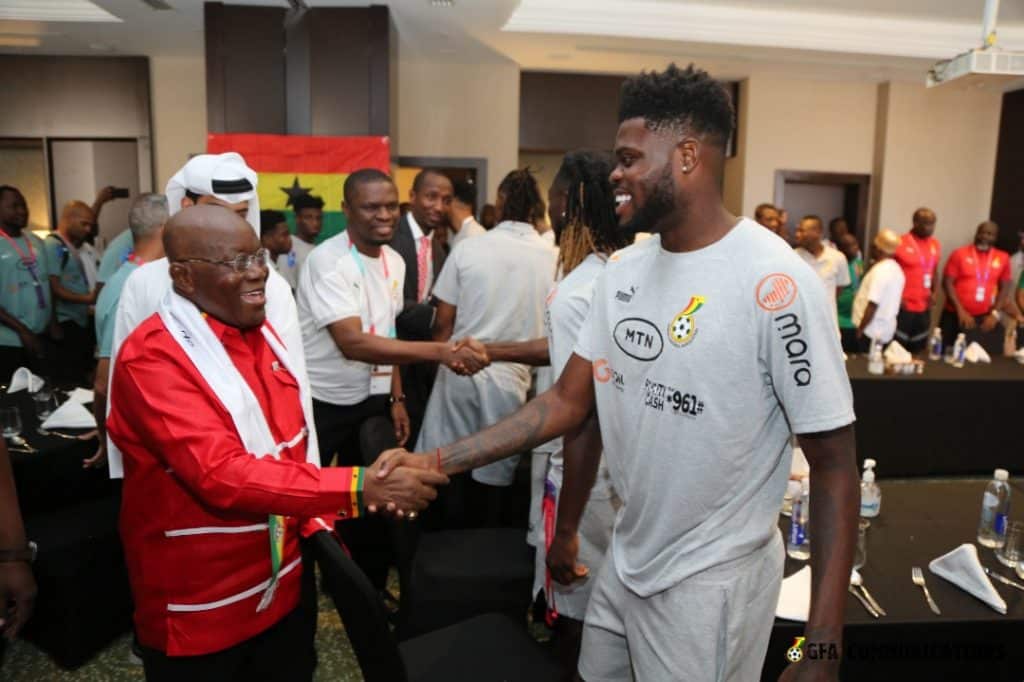 Ghana President Nana Akufo Addo reacted to Black Stars loss to Portugal in their first FIFA World Cup 2022 game in Qatar (3-2).
Otto Addo's men have missed out on a big chance to claim at least a win in their start to the competition.
They unfortunately lost to Cristiano Ronaldo's Seleçao with refereeing decisions being questionable.
Read more : Ghana Black Stars bow to Cristiano Ronaldo's Portugal
Despite the disappointment after the game, Ghana president Akufo Addo encouraged Andre Ayew and teammates.
"Gutsy performance by the Ghana Black stars in today's match against Portugal. Very proud of the entire team", Nana Addo wrote on social media.
"They live to fight another day, and have shown they have what it takes to mix it up against any team in the tournament. Looking forward to the next game against South Korea."
As a reminder, Ghana's second game in this World Cup is on Monday against South Korea at 1pm.