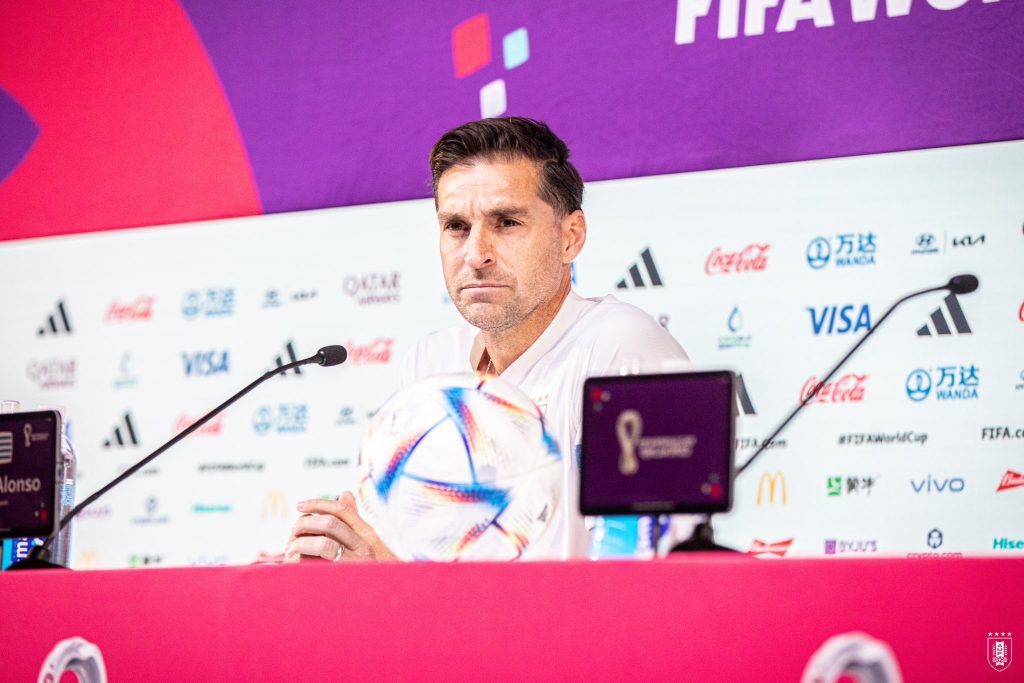 Prior to their crucial match in Qatar, Uruguay coach Diego Alonso on Monday downplayed the significance of the South American team's contentious 2010 World Cup quarterfinal triumph over Ghana.
Twelve years ago, Uruguay defeated Ghana on penalties to advance to the semifinals in South Africa.
Luis Suarez, a forward for Uruguay, purposefully handled the ball on the goal line late in extra time to save a certain goal, and Asamoah Gyan missed the next penalty kick.
Uruguay made the Africans pay in the shootout despite Suarez's expulsion.


With South Korea still in the running, both teams are vying to represent Group H and join Portugal in the round of 16.
"It's a different story, for both of us," said Alonso following Uruguay's 2-0 defeat to Portugal on Monday.
"We will both go looking for qualification. Friday will be decisive but it's a very different story to what happened 12 years ago."
After defeating South Korea 3-2 earlier in the day, Ghana is in a strong position to go to the round of 16.
However, they still need to win to ensure their spot in the knockout round, whereas South Korea and Uruguay, who play Portugal, both need to win to have any hope of making it out of the World Cup.
Alonso recognized that his squad would need to perform better than they have thus far, which included the Portugal loss and a 0-0 tie with South Korea, to advance.
"The team has to loosen up and motivate itself more to play, like we did in the second half today," said Alonso.
"We need to take risks, to be the brave team of the qualifiers and the second half today."