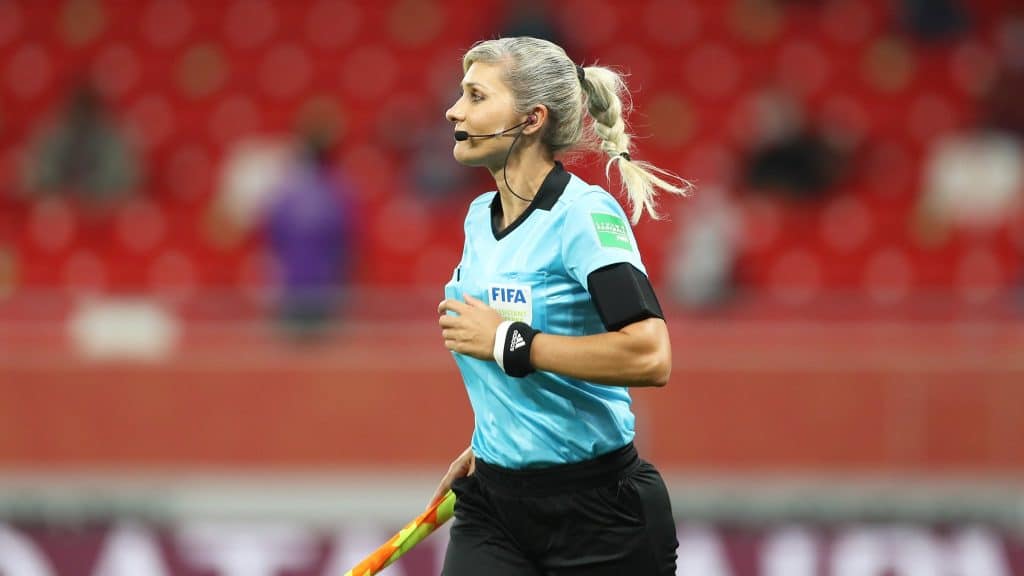 The pivotal World Cup match between Germany and Costa Rica will be officiated by Stephanie Frappart, who will make history as the first woman to ever officiate a match at the men's event in its 92-year history.
Frappart will be in the middle for the Group E match on Thursday at Al Bayt Stadium, where both clubs still have a chance to advance to the next round in Qatar.
Along with Salima Mukansanga of Rwanda and Yoshimi Yamashita of Japan, she was one of three female referees chosen for the World Cup pool in May.
In March 2021, when officiating a match between the Netherlands and Latvia for the men's World Cup qualification, Frappart became the first woman to officiate a match in the history of the international game.
The French official has previously officiated high-profile male club matches, such as the 2019 UEFA Super Cup between Chelsea and Liverpool.
A year later, she officiated Juventus' match against Dynamo Kyiv to become the first female referee of a Champions League group game.
In addition to Frappart, the on-field officials for the game will also include Neuza Back and Karen Diaz as assistants.