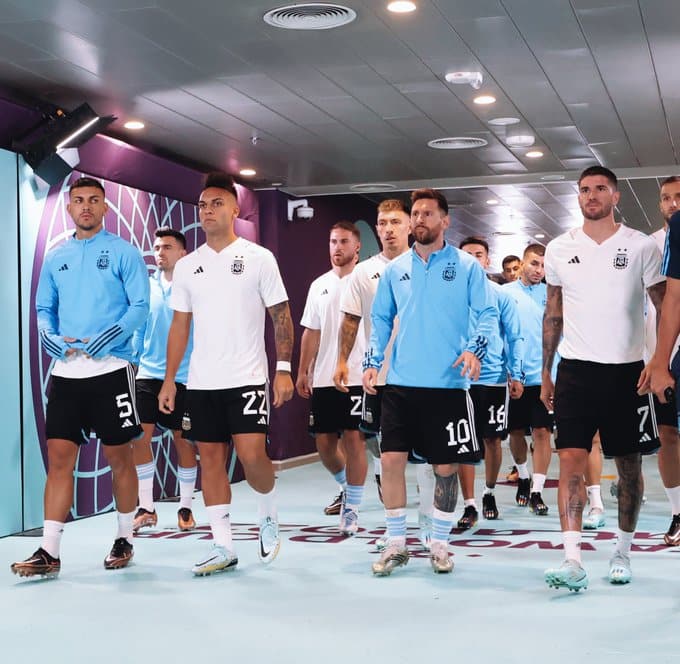 Argentina is once again in control of their Group C fate after avoiding a loss against Mexico that would have ended their World Cup campaign.
In addition to ensuring their advancement, a win over Poland on Wednesday night will put them in a strong position to advance as the group champions.
Saudi Arabia would need to defeat Mexico and win by a margin greater than Argentina in order to overtake them and take first place in that scenario.
A draw for Saudi Arabia against Mexico and a loss for Poland would only allow the Saudis to qualify if Poland lost badly.
Poland will advance if they avoid defeat to Argentina; a win would ensure their progression as group winners.

In order for Mexico to have any chance of qualifying, they must defeat Saudi Arabia.
If Mexico wins and Argentina loses to Poland, Mexico would unquestionably finish as runners-up, but if Mexico wins and Argentina and Poland draw, Mexico and Argentina would tie on points, with runners-up status determined by goal differential.
In that case, the Mexican team will probably need to defeat Saudi Arabia on Wednesday by a margin of at least three goals.
Here is how both teams lineup

Poland starting XI
Szczesny, Glik, Kiwior, Cash, Bereszynski, Krychowiak, Zielinski, Bielik, Frankowski, Swiderski, Lewandowski.

Argentina Starting XI:
Martinez, Romero, Otamendi, Molina, De Paul, Acuna, Mac Allister, Fernandez, Di Maria, Alvarez, Messi.