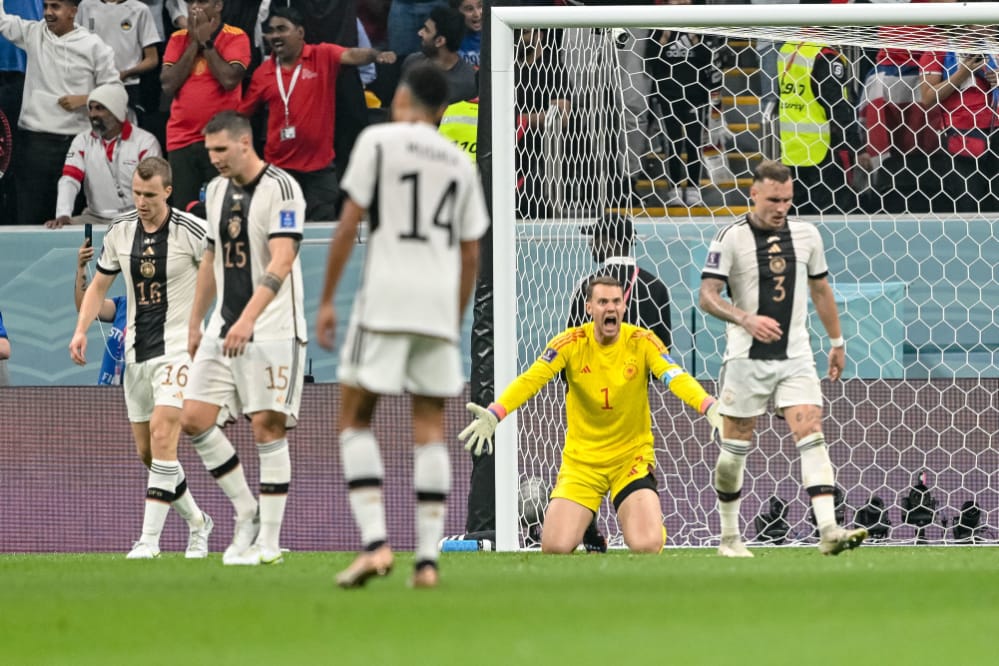 Germany are out of the 2022 FIFA World Cup in Qatar despite their 4-2 victory over Costa Rica on Thursday night for their last Group stage match.
For the second time in a row, the Mannschaft are leaving the World Cup being eliminated in the Group stages.
Manuel Neuer and teammates were also knocked out from the first round in Russia four years ago.
Read more : Morocco advances to World Cup Round of 16 after 36 years
However, Hansi Flick's men did their best to make it through to the next round with Kai Havertz scoring a brace.
But it was not enough for them as Spain lost surprisingly to amazing Japan who won the game by 2-1 despite being trailed.
A draw would have even qualified them, but La Roja failed to score that goal which could have helped them.
Below are the first six World Cup 2022 quarter-finals games
Saturday, December 3
Netherlands vs USA : 15:00 GMT
Argentina vs Australia : 19:00 GMT
Sunday, December 4
France vs Poland : 15:00 GMT
England vs Senegal : 19:00 GMT
Monday, December 5
Japan vs Croatia : 15:00 GMT
Spain vs Morocco : 19:00 GMT