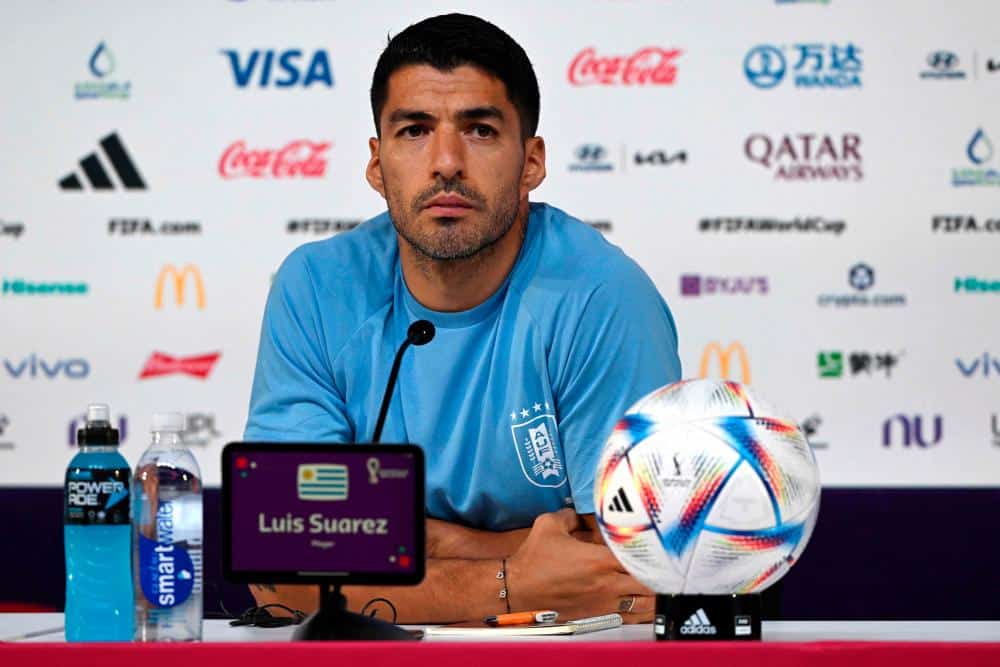 Uruguay striker Luis Suarez says he will not apologize for Ghanaians about the 2010 incident in South Africa which saw Ghana Black Stars eliminated from the World Cup quater-finals.
Never has an African team be that close to the World Cup semi-finals like Ghana did in 2010.
The West African had the opportunity to take the lead and probably won the game in the extra-time but Suarez denied them a clear goal with his hands.
Read more : We know how to beat you – Suarez tells Black Stars ahead of Ghana vs Uruguay clash
Black Stars have been awarded a penalty but Asamoah Gyan unfortunately missed it and Uruguay went on beating Ghana on penalty shootouts (4-2).
Twelve years later, both teams path cross each other again and this time it is a World Cup round of 16 ticket which is at stake.
Speaking ahead of Friday game, Suarez was asked if he will apologize for Ghanaians after that hand which prevented them from qualifying to the next round.
And he replied : "I don't need to apologize", the former FC Barcelona hitman said.
"I'd apologize if I injured a player but in this situation, I handled the ball, I take a red card and the Ghana player missed the penalty.
"It's not my fault. I didn't miss the penalty. It's not my responsibility", he added.
In addition, Mohammed Kudus and teammates are eager to take their revenge on Friday at 15:00 GMT as a win will knock Suarez and Uruguay out of the World Cup.