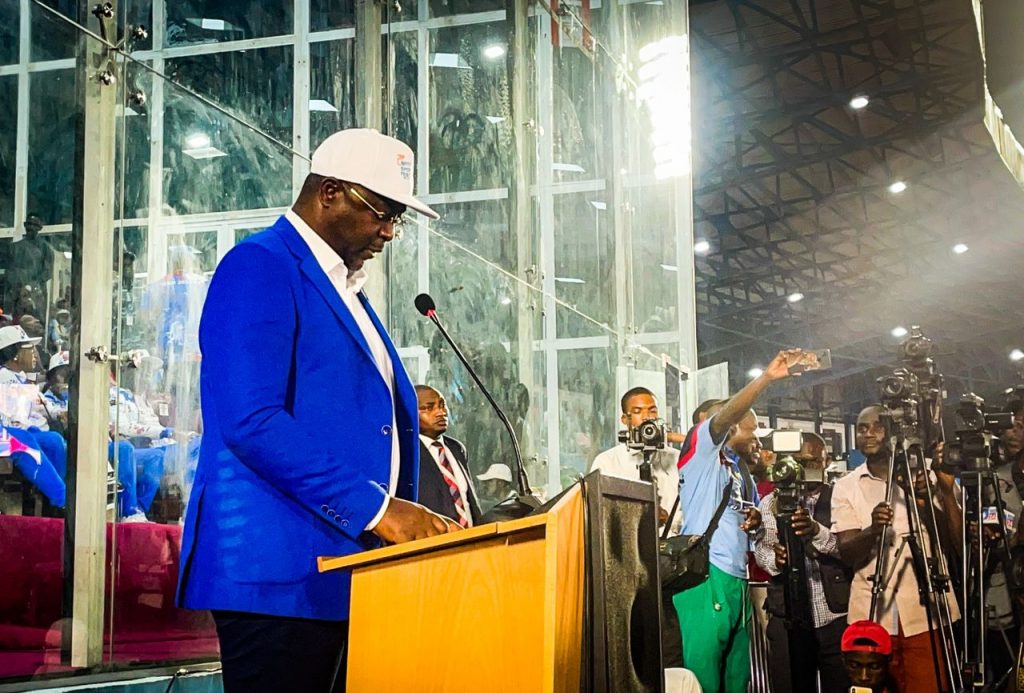 The environment is now set to find emerging talents who would raise the country's flag high during international contests as the National Sports Festival dubbed "Delta 2022" begins in Asaba, the capital of the Delta State.
The next 10 days will be devoted, according to the honorable Minister of Youth and Sports Development, Mr. Sunday Dare, to recruiting athletes for France's national teams to compete in the 2024 Summer Olympics.
In his remarks to reporters yesterday at the Stephen Keshi Stadium in Asaba, Mr. Dare made the claim.
The Minister was earlier seen at the Indoor Sports Hall supporting athletes who were competing in table tennis.
She was there with the Permanent Secretary of the Ministry of Youth and Sports Development, Alhaji Ismaila Abubakar, and some Management Staff.
He stated that he has never concealed his unwavering passion for the Paralympians, knowing full well that there is ability in disability, and that he was thrilled to see the level at which the players were displaying their talents in table tennis and Para table tennis.
"They have won so many laurels for this country and there is no better way to motivate them than to be seen in their midst.
"It will go a very long way in lifting their spirits", he added.
The Minister reiterated the current administration's commitment to creating an environment that allows the teeming Nigerian youth to compete with a view to developing their sporting potentials.
He described the National Sports Festival as the nation's premier platform for identifying and selecting the best out of the best.
Dare said that the Principals' Cup and the National Youth Games (NYG) platform were receiving the proper attention in order to ensure junior athletes' engagement in sports.
The Minister applauded the Calisthenics performance by children of ages 9 – 11 at the Opening Ceremony yesterday and stated that "when it comes to sports, the gold is in the child"
"Without competition, an athlete is not worth his salt, government will therefore continue to create more opportunities for Youth competitions to bring out the hidden talents in our youth" he concluded.