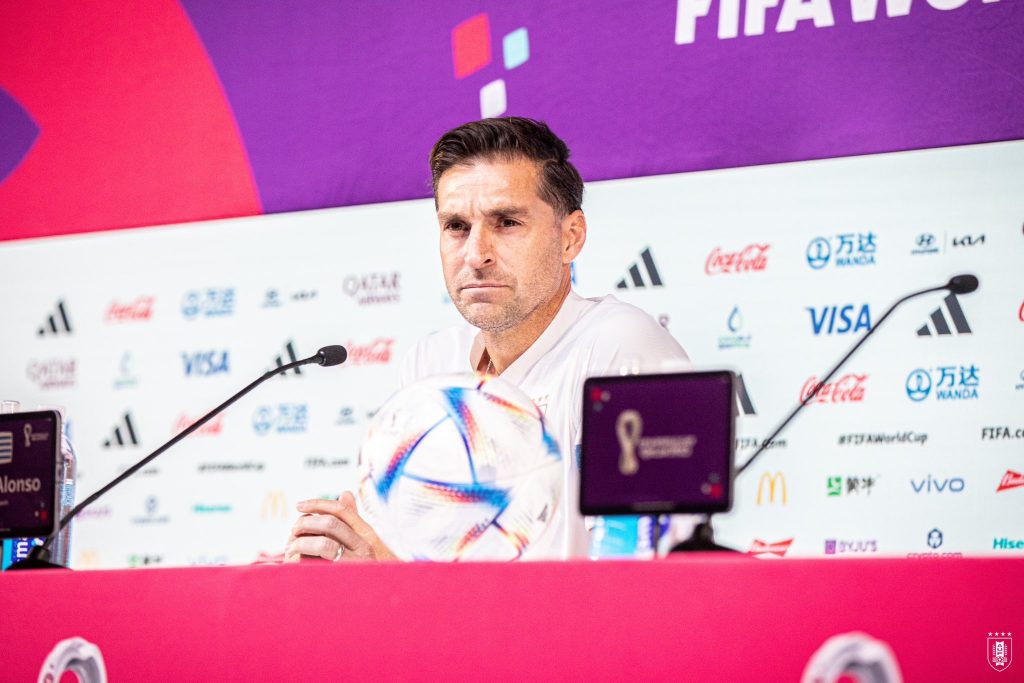 Diego Alonso, Uruguay's coach, urged his team to unwind and enjoy themselves in Friday's crucial World Cup match against Ghana in the hopes that his team can regain its mojo following a dismal tournament debut.
Uruguay, champions in 1930 and 1950, enters Friday's Group H championship match with just a point from two games and no goals, its star-studded attack sputtering and lacking help from the midfield.
"It's up to all of us to feel that confidence we have played with in the past when we had to play knockout matches.
"Even friendlies, we play with joy, we are a joyful, dynamic team and we have to recover that," Alonso said.
"We need to let ourselves go and feel we are enjoying this party, this celebration of football and give it our all and feel confident."
"I believe in my players. We have to reiterate this and fill our players with confidence so they can play freely as we have on so many occasions."
Uruguay has qualified for 14 World Cups thanks to their unique brand of football, but they are in danger of losing in the group stage for the first time in 20 years.
Despite the team being heavily favored for another long World Cup run, their biggest names, including Real Madrid's Federico Valverde, Tottenham Hotspur's Rodrigo Bentancur, Liverpool's Darwin Nunez, and veterans Edinson Cavani and Luis Suarez, have had little impact in Qatar.
Alonso claimed that they were shocked by their predicament, needing to defeat a talented Ghanaian team in order to advance.
"We understand how important this match is and what is at stake and what's on the cards," Alonso said.
"Were still alive with a chance to go through if we believe in ourselves and it's a great opportunity that we want to seize."
Suarez, a 35-year-old striker competing in his fourth World Cup, said he was unfazed by the match because Uruguay had faced difficulty before.
"Were here at the World Cup, this is the reality, we would love to be in different situation," he said.
"We are Uruguay, we are used to be in this kind of struggle.
"It upsets me … we have good enough players to be in a different situation but we usually rise to the challenge."