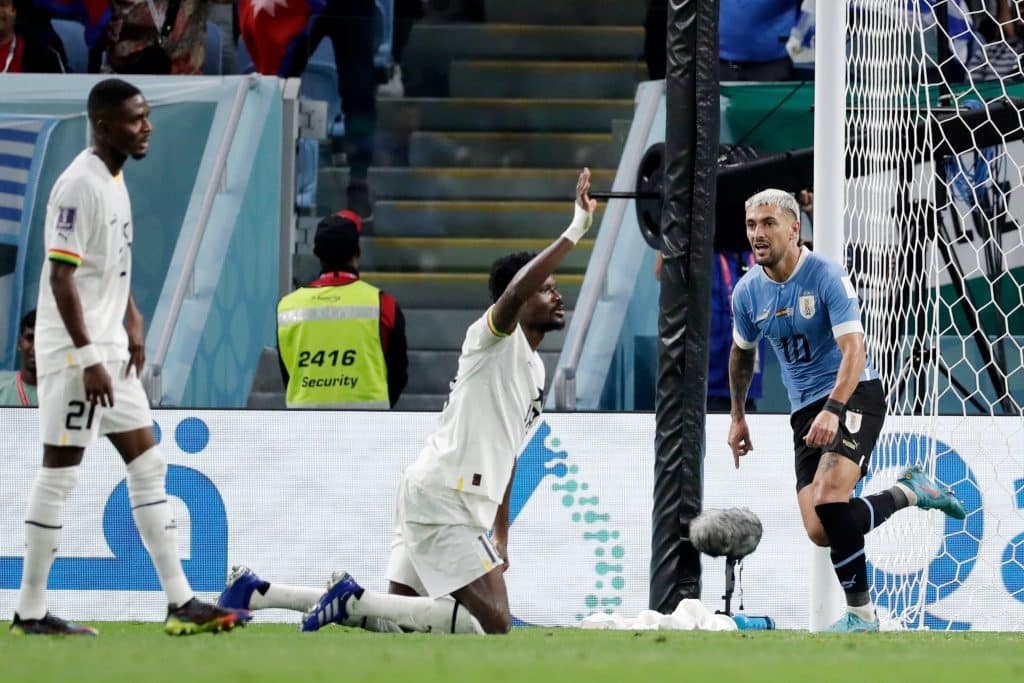 Giorgian de Arrascaeta scored twice in the span of six minutes to help Uruguay defeat Ghana 2-0 on Friday, but it wasn't enough to keep them from losing on goals scored and being eliminated from the World Cup.
La Celeste failed to advance to the knockout round for the first time in twenty years.
Uruguay needed to win to move from Group H, and Portugal needed to win to avoid losing to South Korea because they had failed to score in their first two games.
However, the Asian team's unexpected 2-1 victory, in which the second goal was scored in stoppage time, insured that they advanced because they had scored two more goals.
With Uruguay leading by two goals and South Korea level with Portugal late in their match, the South American team had a shot at making the round of 16 before the pendulum swung in favor of South Korea, who was leading the table in terms of goals scored.
Ferderico Valverde's volley from outside the box came close, and two minutes before the end, Maxi Gomex's shot was saved by goalkeeper Lawrence Ati-Zigi.
Uruguay fought valiantly for the winning goals.
Luis Suarez's low shot was spilled by the goalkeeper for De Arrascaeta on minute 26 as Uruguay finally broke the scoreless tie.
Uruguay went on the offensive from the beginning of the game.
Darwin Nunez's cross from the right was missed by two defenders.
Six minutes later, Nunez flipped the ball to Suarez, who passed it to De Arrascaeta, who volleyed it under the goalie for another Uruguay goal.
The goals came shortly after Ghana's first assault of the game resulted in a penalty kick after keeper Sergio Rochet mishandled a Jordon Ayew effort and was subsequently hauled down by advancing Mohammed Kudus.
Rochet was the target of a meek shot from Andre Ayew, which encouraged Uruguay to step up their offensive.
When Uruguay came back from the break, they lacked the same kind of punch and were unable to further damage Ghana and improve their goal difference, which allowed South Korea to advance.