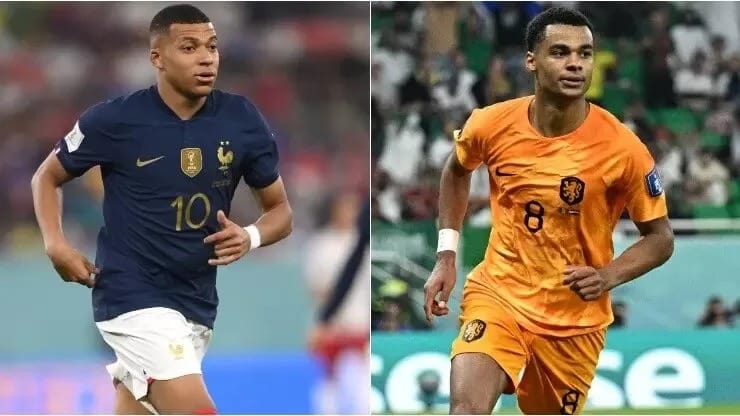 Kylian Mbappe netted two other goals on Sunday to go clear on Top of World Cup 2022 top scorers chart as he sent France to the quarter-finals ahead of Poland (3-1).
The Paris Saint-Germain star is having another dazzling World Cup campaign after his successful one in Russia.
Mbappe scored 4 goals in 2018 when France won their second World Cup trophy by beating Luka Modric's Croatia in final (4-1).
However, the 23-year old has already 5 goals and 2 assists to his name in this ongoing campaign after just 4 games.
Read more : England vs Senegal confirmed line-ups as Sterling is ruled out
The former AS Monaco striker is playing in his own tournament as he has more goals than all of the players included in this chart below.
World Cup 2022 Top scorers
10- Bruno Fernandes : 2 (Portugal)
9- Ferran Torres : 2 (Spain)
8- Enner Valencia : 3 (Ecuador)
7- Bukayo Saka : 3 (England)
6- Marcus Rashford : 3 (England)
5- Alvaro Morata : 3 (Spain)
4- Lionel Messi : 3 (Argentina)
3- Cody Gakpo : 3 (Netherlands)
2- Olivier Giroud : 3 (France)
1- Kylian Mbappe : 5 (France)