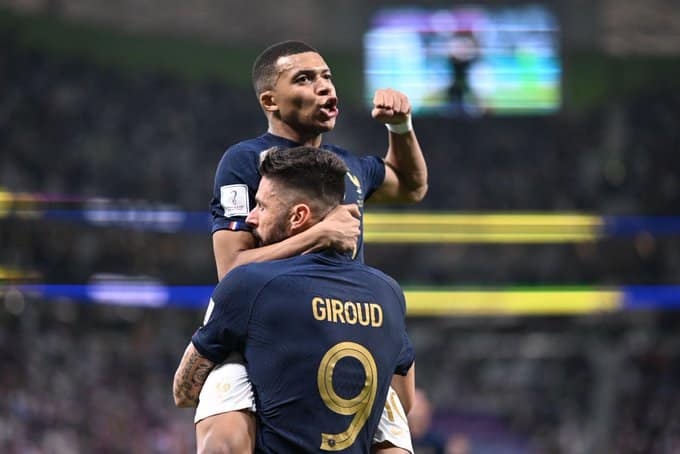 France easily defeated Poland to advance to the quarterfinals, and Olivier Giroud surpassed Thierry Henry as the nation's all-time leading scorer.
The AC Milan forward outpaced the legendary Thierry Henry to score 52 goals for France, breaking the previous mark of 51.
After controlling a pass from Kylian Mbappe and converting low into the goal beyond Wojciech Szczesny's reach, Giroud scored the historic goal just before halftime.
But after helping to set up the opening goal, Mbappe cranked on the style, netting two beautiful goals in the second half.
He scored his first goal with a strong drive into the roof of the net from 16 yards out and added a beautiful curling goal in stoppage time to take the lead with five goals in the Golden Boot race.
The team of Didier Deschamps had been frustrated up until the opening goal and could have easily trailed.
Piotr Zielinski received the ball in the middle of the penalty area and had Poland's best chance of the first half, but his shot was straight at Hugo Lloris.
With the game's final kick, Robert Lewandowski did manage to score a penalty to give the Poles some solace.
For the chance to face France in the quarterfinal on next Saturday, England and Senegal square off on Sunday (19:00 GMT).