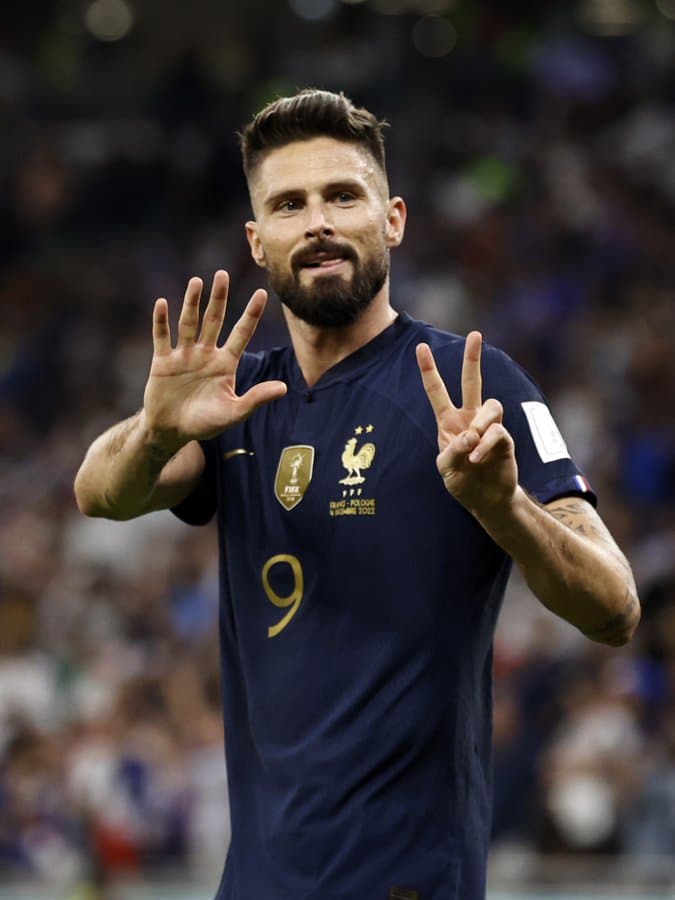 Olivier Giroud gave France the lead against
Poland in the first half of the round of 16 game to set a new record .
Giroud scored in the 44th minute to become France all time highest goalscorer.
The AC Milan forward has now scored 52 goals to set a new record as France's all time men's highest goalscorer.
Giroud was assisted by Kylian Mbappe as the France quest to win the FIFA World Cup back to back remain on track heading to the second half.