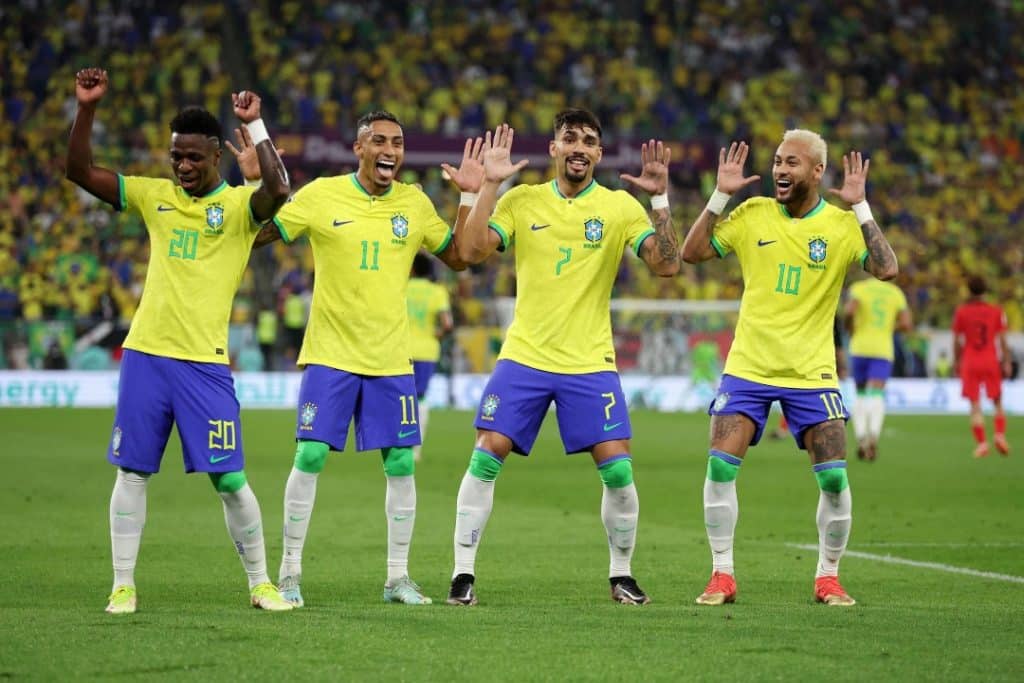 Brazil put on a ruthless show against South Korea tonight as they beat the Asian side 4-1 to advance into the quarter-finals of the World Cup 2022.
With their main man Neymar returning to Tite's starting line-up, the Seleção has been with no pity against Heung-min Son and teammates.
Vinicius Jr launched the party inside 7 minutes of play as he found the back with a strike inside the box.
Neymar followed on his footsteps from the penalty spot six minutes later after Richarlison was brought down by a South Korean defender.
Read more : Brazil vs South Korea line-ups
The Tottenham striker himself joined the party in the 29th minute after a well-combined action to make it 3-0 for Brazil and went on dancing with their manager Tite.
Newcastle midfielder Lucas Paqueta scored the fourth from the South American side in the 36th minute before the break.
South Korea was announced dead already but they managed to pull one back as Paik Seung-ho stunned Alisson with a long-range strike in the 76th minute.
But that goal had no consequence on the final result as Brazil easily won the game 4-0 and will take on Croatia on December 9 at 15:00 GMT.