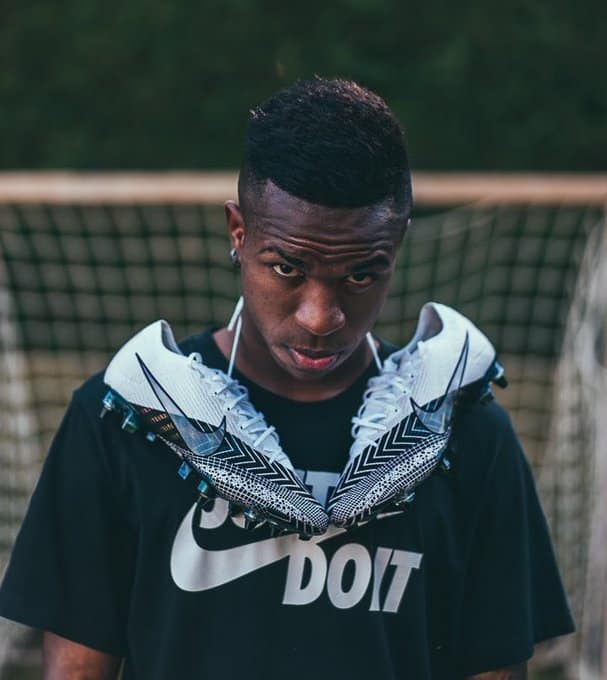 Brazilian forward Vinicius Jr. of Real Madrid is attempting to end his sponsorship relationship with Nike Inc. NKE.N because he believes the US-based company has been treating him unfairly.
According to the article, Vinicius Jr., who is now representing his country at the World Cup in Qatar, has spoken with attorneys about filing a lawsuit to void the agreement, which is valid until 2028.
Requests for comment made outside of work hours were not immediately answered by Nike.
After Nike ended its sponsorship agreement with Neymar in 2021, the 22-year-old Vinicisu Jr. has become one of the sportswear company's most valuable assets in Brazil, as he plays for a team that is also sponsored by Nike.