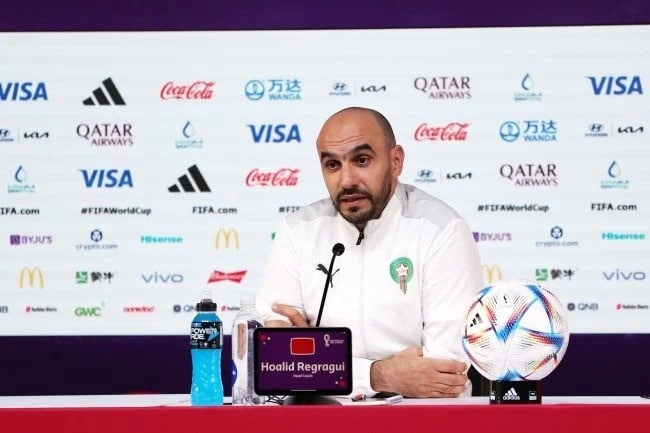 Morocco head coach Walid Regragui revealed in pre-match press conference his plan to beat Luis Enrique's Spain when they meet on Tuesday in World Cup 2022 last 16 round at 15:00 GMT.
After a brilliant Group stage performance, the Atlas Lions aim to continue their journey in Qatar.
And to do so, Hakim Ziyech and teammates need to defeat Spain, one of the tournaments' favorites on Tuesday in order to advance to the quarter-finals.
A huge task awaiting the Northern African side, but not impossible according to their coach Walid Regragui as he has a plan to deal with the Spaniards.
Read more : Sadio Mane sends message to Senegal teammates after their elimination from World Cup 2022
"It will be very difficult for us. We play one of the best teams in the world, a favorite for the World Cup. But we have things to show", Regragui said before the media.
"We are well prepared and we recovered well. Because if we eliminate Spain by being honest, it will be a surprise.
"With their possession, they manage to put all the teams to sleep. Our plan tomorrow will be to make their possession sterile, that they don't find a solution, that they don't know what to do with the ball, he continued.
The former Raja Casablanca coach heaped praise on Spain coach Luis Enrique : "I really like his personality. He has an impressive way of handling pressure. Maybe I should get on Twitch too (laughs). But I'm happy to face a great coach like him", he said.