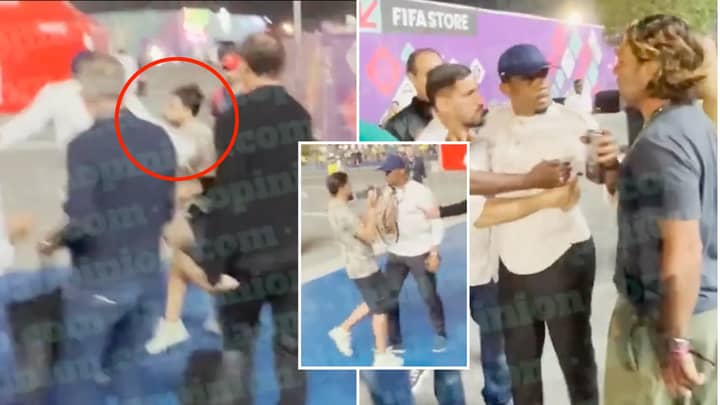 Cameroon legend Samuel Eto'o has been spotted on Monday night kicking a fan in Doha after the last 16 round match between Brazil and South Korea.
The former FC Barcelona forward lost temper when coming off the 974 Stadium after a fan asked him a question.
Read more : Brazil kick out South Korea with Samba to reach World Cup quarterfinals
According to local Cameroon media reports, the fan is an Algerian and would have asked him about the Algeria vs Cameroon World Cup play-off tie and the Gambian referee Bakary Gassama.
A question which irritated Samuel Eto'o who kicked him down before being calmed down by people around him.
The video is being shared everywhere on the planet and stiring many fans reaction.