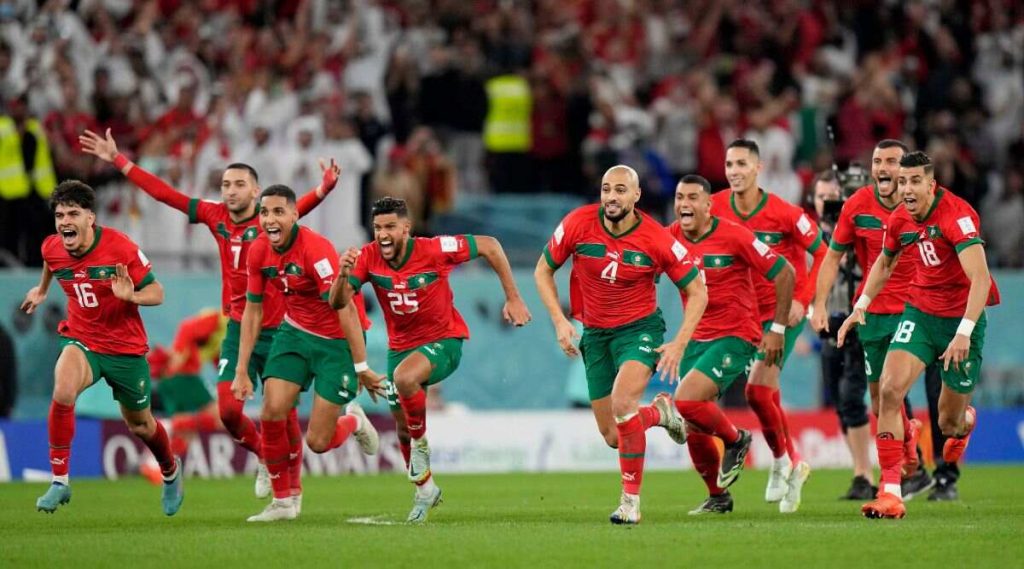 The World Cup 2022 quarterfinals schedule is complete with Portugal taking on Morocco after their large win 6-1 over Switzerland tonight.
The Seleçao has shown no pity for the Nati despite Cristiano Ronaldo seating on the bench at the kick-off.
Gonçalo Ramos who replaced him in the starting line-up proved Fernando Santos right by netting a hat-trick.
Read more : Portugal vs Switzerland line-ups
Earlier, Morocco held Spain to a goalless draw until the end of extra-time before sealing their qualification to the next round on penalties (3-0).
FC Sevilla goalkeeper Yassine Bono made two saves in the shootouts session to help his country.
There will be a two-day break before the start of the next round.
World Cup 2022 quarterfinals schedule
Friday, 9 December
Croatia vs Brazil : 15:00 GMT
Netherlands vs Argentina : 19:00 GMT
Saturday, 10 December
Morocco vs Portugal : 15:00 GMT
England vs France : 19:00 GMT