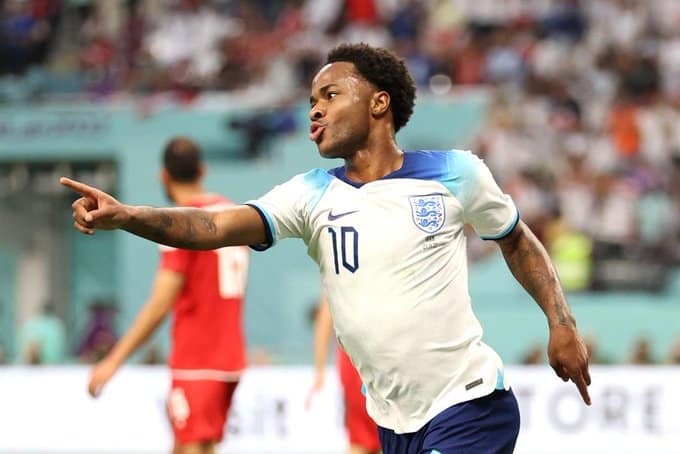 After spending time in England following a robbery at his home, England striker Raheem Sterling will travel back to the World Cup in Qatar on Friday, the English Football Association announced on Thursday.
"Raheem Sterling will return to England's World Cup base in Qatar. The Chelsea forward temporarily left to attend to a family matter but is now expected to rejoin the squad in Al Wakrah on Friday ahead of the quarterfinal with France," the FA said in a statement.
Phil Foden and Bukayo Saka played on either side of Harry Kane in England's 3-0 victory over Senegal, thus Sterling was not included in the team.
Although his return gives manager Gareth Southgate more alternatives from the bench, it would be unexpected if Sterling were chosen to start against France.
According to British media sources, armed attackers entered into Sterling's home on Saturday night while his family was inside.
Surrey Police later clarified, however, that nobody was home at the time of the break-in and that no threats of violence were made.
The residents of the home, according to the police, were away on a "international excursion" when they returned to find many pieces of jewelry, including watches, missing.
Sterling's decision to quit the camp and return to England had received Southgate's approval.
"At the moment clearly the priority is for him to be with his family. We're going to support that and leave him to have as much time as he needs," he had said.
The residents of the house discovered numerous pieces of jewelry, including watches, missing when they got home after going on an "international excursion," according to the police.
Southgate had approved Sterling's choice to leave the camp and go back to England.