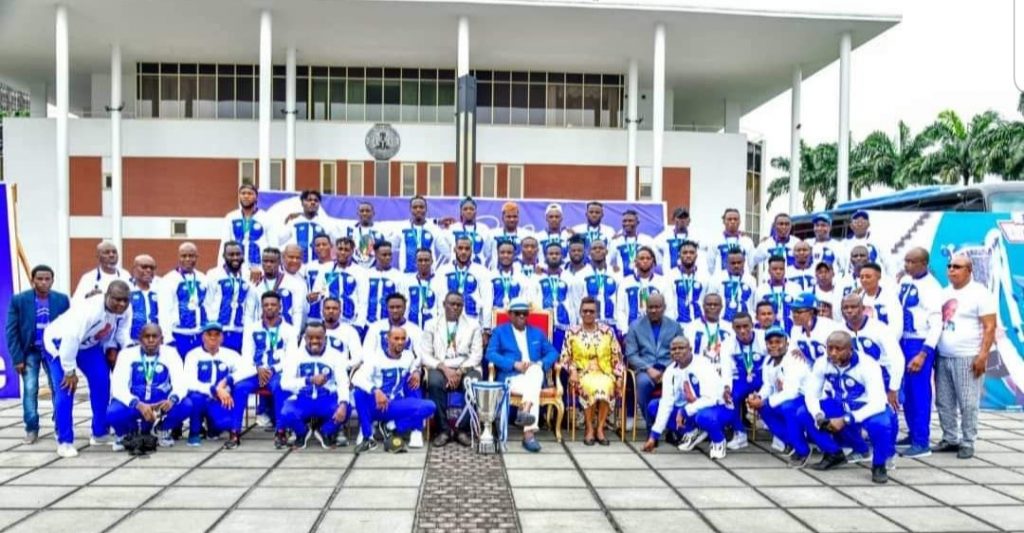 Governor Nyesom Wike has redeemed the $20,000 pledge to each player and official of Rivers United for emerging champions of the 2021/2022 Nigeria Professional Football League
Speaking after the governor redeemed the pledge, Rivers United captain, Festus Austin promised that the club will hand the Confederation Cup trophy to Nyesom Wike.
After the state governor fulfilled his promise to give each member of the team $20,000 if they advanced to the group stage of the CAF Inter-Club competitions, Austin made the announcement.
"I am overwhelmed today, I couldn't believe it, it's just like a dream that came true.
"As you can see today we are very happy seeing our able Governor, the number one supporter of Rivers United, redeem his promise given to give 0,000 dollars. 
"I just want to say a big thank you to HIS Excellency, Governor Nyesom Wike, we love you and will continue to do more for this team.
"I promise you we are going for the CAF Confederation Cup and we are going to get it," he told the club media.
The Asec Mimosas of Côte d'Ivoire, Motema Pembe of the DR Congo, and the Congo Brazzaville-based Diables Noirs have been placed in Group B of the CAF Confederation Cup alongside The Pride of Rivers.