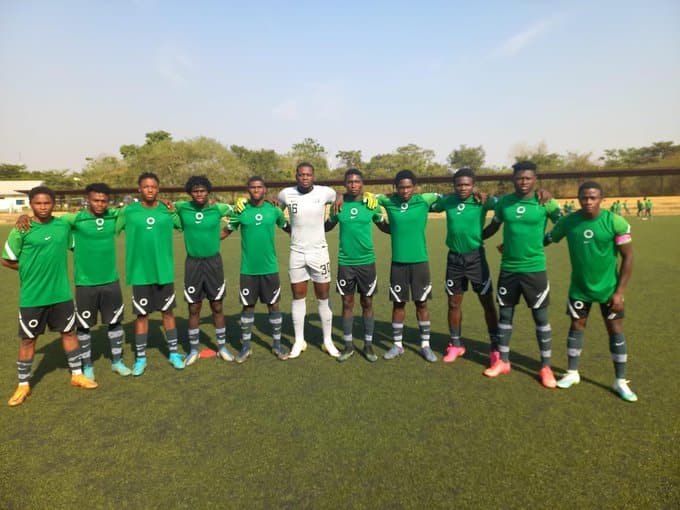 Ladan Bosso, the coach of the Flying Eagles, has informed that he would present his final squad list to CAF on January 20 for the U20 AFCON in Egypt.
The U20 AFCON, which begins on February 19 in Cairo, serves as a qualifying tournament for the U20 FIFA World Cup, which will take place in Indonesia in May.
Group A includes Nigeria, the host nation Egypt, Senegal, and Mozambique.
Bosso is anticipated to pick a larger team for the U20 AFCON, with 30 players, as a result of the CAF policies put in place to address the Coronavirus pandemic.
On Sunday, the Flying Eagles' training camp will resume. According to top team officials, 35 players, including professionals who are based abroad, are expected to report.

For the last stage of preparations, Bosso has already listed a few of the international professionals he will draft.
They are Lekan Oyedele (left fullback, Feirense, Portugal), Lawal Samson (attacking midfielder, Germany), Ahmed Abdullahi (striker, Gent, Belgium), and Ibrahim Mohammed Ibeji (winger, Cartegena, Spain).
Additionally, he has emphasized that these professionals must show up and compete for their spots because there will be no automatic shirts.
Bosso also revealed to SCORENigeria that he has chosen 12 players from the Abuja training camp from last month who are qualified for the U20 AFCON and, inevitably, the World Cup.
At the end of this month, the Flying Eagles will leave for a training camp in either Spain or Morocco.