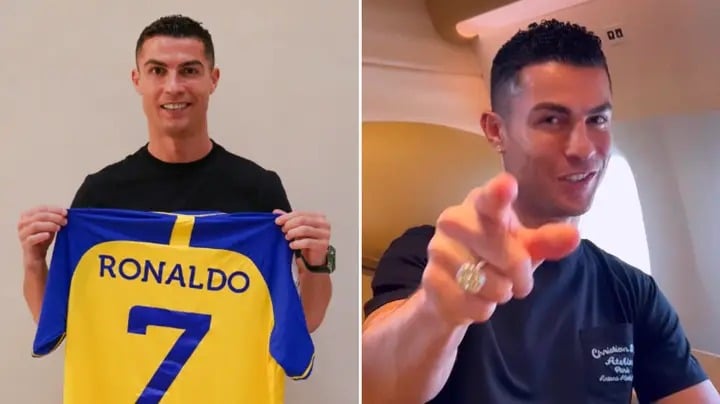 Cristiano Ronaldo jet off to Riyadh on Monday as he sent message to Al-Nassr fans ahead of his unveiling ceremony on Tuesday.
Ronaldo will play outside Europe for the first in his career and it will be in the Middle-East where the Saudi Pro League awaits him.
After spending months waiting for an offer from a European club, especially a one playing in the UEFA Champions league, CR7 finally agreed that his future is written in Saudi Arabia.
He then accepted the offer Al-Nassr put on his table since the last summer transfer window and joined them on a two-year deal.
Cristiano Ronaldo left Madrid were he spent Christmas holidays for Riyad on Monday afternoon to start his new challenge.
Read more : Ronaldo to become highest-paid footballer after joining Al-Nassr
"See you soon, Al-Nassr fans", he said smiling in the plane.
Ronaldo has no regret of his choice saying he chose Al-Nassr because of the progress Saud Arabia is making these last years in developing their men and women's football.
"Al-Nassr's vision is very inspiring and impressive. I look forward to a different league experience in a different country. I am excited to join my team-mates as soon as possible", he explained to club's official website.
"I am fortunate that I have won everything I set out to win in European football.
"I feel now that this is the right moment to share my experience in Asia."