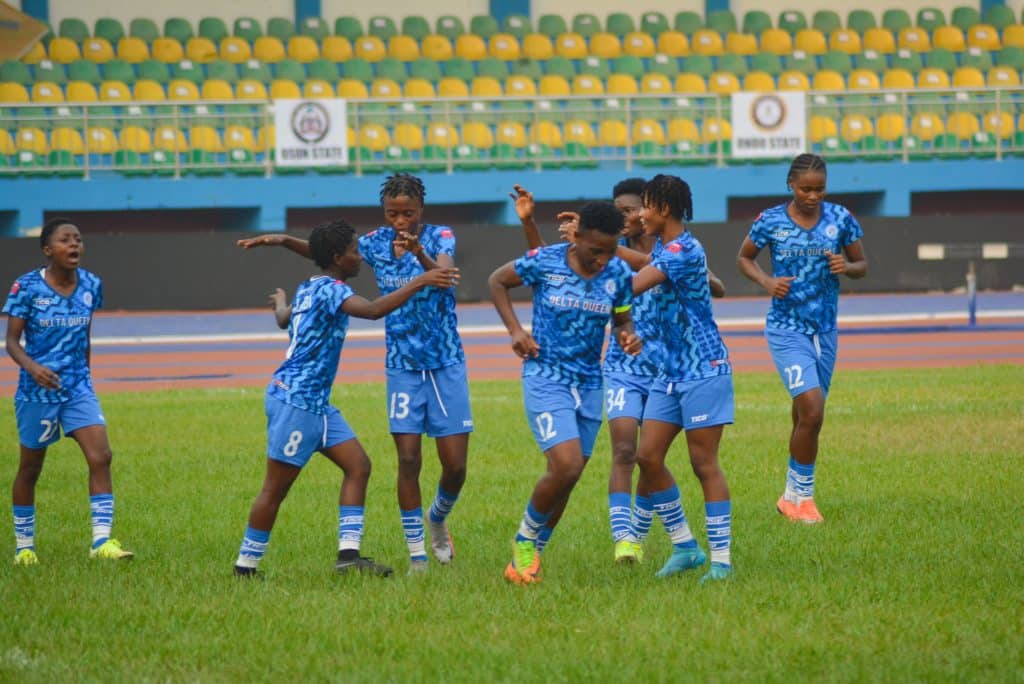 Delta Queens secured a fourth
successive win in the 2022/2023 Nigeria Women Football League Premiership
after seeing off visiting Naija Ratel 2-0
at the Stephen Keshi Stadium, Asaba.
The Okowa Ladies maintained their unbeaten run this season as they continued from where they stopped before the NWFL went on break.
Naija Ratel under the tutelage of Under 17 female team, the Flamingos head coach Bankole Olowookore kept the hosts at bay as both team failed to make use of their chances.
Delta Queens returned to the second half looking more determined as Chinaza Agoh broke the deadlock for the hosts.
Taiwo Afolabi doubled the lead for Delta Queens as the host had more chance begging which they failed to convert.
With the victory, Delta Queens remain top of Group A table and their next game will be a trip to Rivers State against Rivers Angels.