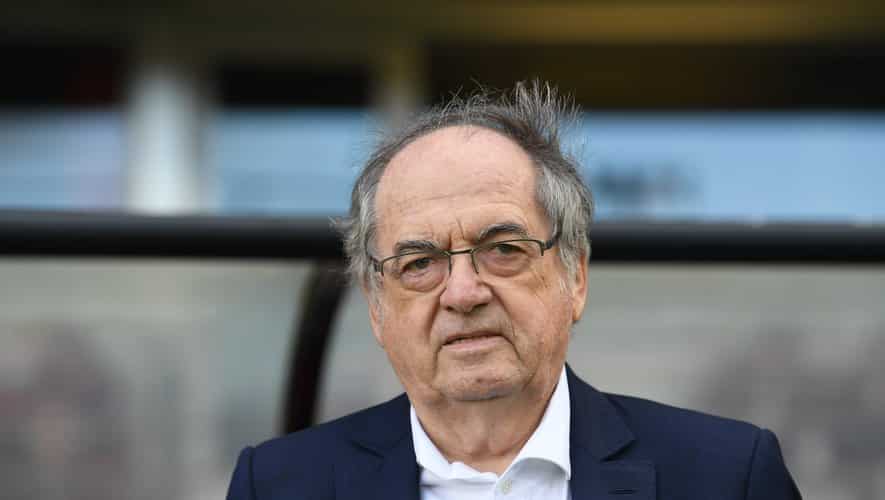 French Football Federation (FFF) announced on Wednesday that Noël Le Graët leaves his job as the footballing body president.
The 81-year old had shocking comments while answering a question over Zinedine Zidane future after Didier Deschamps extended his contract until 2026 with France national team.
 "I wouldn't even have taken his call", Le Graët said when asked if Zidane called him about France job.
"To tell him what? 'Hello sir. Don't worry. Look for another club. I just agreed a contract with Didier.
"It's up to him what he does. It's not my business. I've never met him and we've never considered parting with Didier.
"He can go where he wants, to a club. He would have as many as he wants in Europe, a big club. But a national side is hardly credible, to my mind."
Read more : Aubameyang wants to leave Chelsea only 5 months after his arrival – Report
He acknowledged his mistake the following day and apologized to Zidane saying he "made some clumsy remarks which created a misunderstanding."
However, many including France Sports minister Amélie Oudéa-Castéra asking for him to leave his post compelling him to organize and extraordinary meeting at FFF on Wednesday morning.
After the meeting with the Executive Committee, FFF announced that he decided to leave his post temporarly.
"Noël Le Graët, in agreement with the Executive Committee of the FFF meeting today in Paris, has decide to withdraw from his duties as President of the Federation until the final communication of the audit carried out by the Ministry of Sports, and awaiting its analysis by the Comex of the FFF", the FA's statement reads.
In addition, Philippe Diallo has been chosen as FFF interim President until further notice.