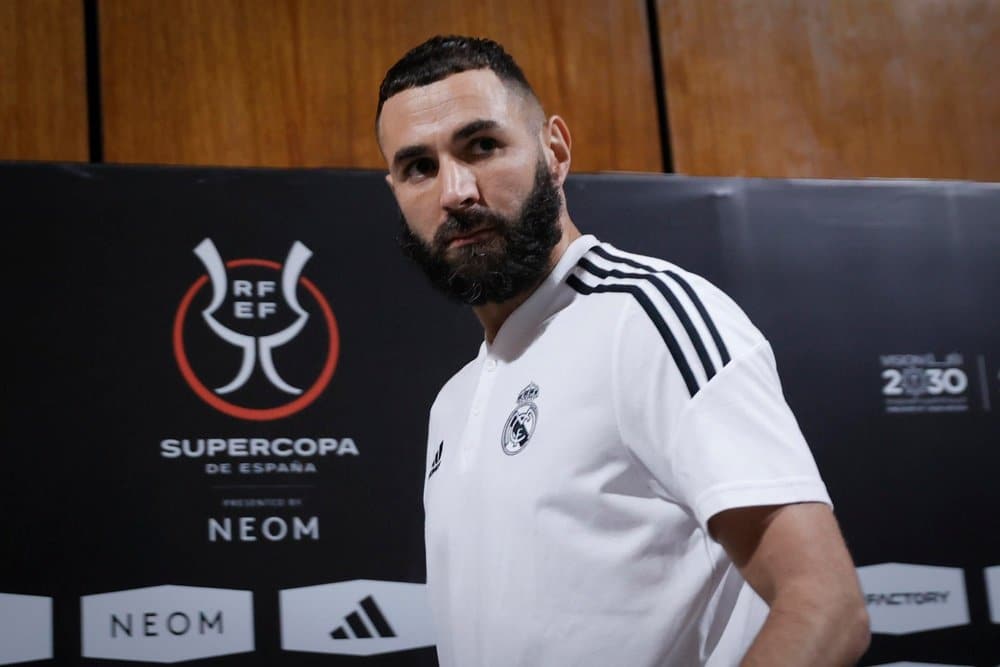 Real Madrid captain Karim Benzema explained why he did not take a picture with Cristiano Ronaldo while the former Madridista came to visit his former team on Friday evening.
Real Madrid are currently in Saudi Arabia for the Spanish Supercopa.
After knocking out Valencia in semi-final, the La Liga defending champions will take on their best foe FC Barcelona tonight for the final.
Read more : Rashford matches Ronaldo record in Manchester derby win
And the club's skipper Karim Benzema appeared in pre-match press conference to speak about the game.
However, he was asked mostly asked about France national team and his recent retirement and Cristiano Ronaldo and a supposed broken relationship after the Portuguese did not congratulate him on his Ballon d'or win last year.
"We don't need to take photos to say we're friends, the photos are for Instagram or Twitter, that's another world", Benzema replied to the reporters.
"We didn't have time to greet each other because I was training and immediately he also went to train. I hope to see him tomorrow [Sunday; ed.] at the stadium and be able to talk to him for a while", he added.