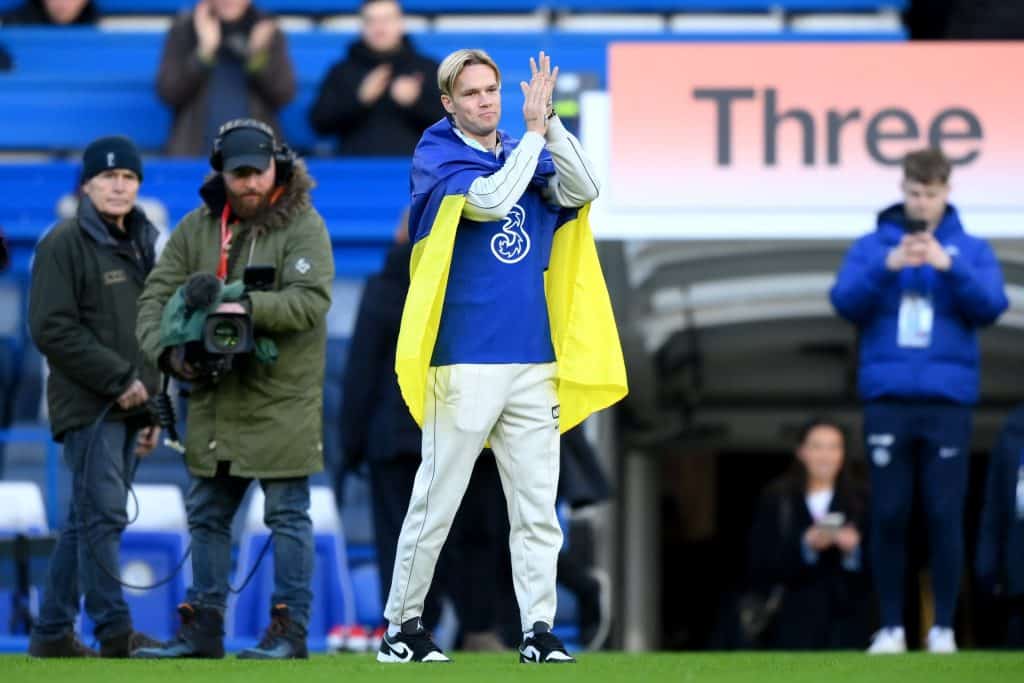 Rinat Akhmetov, the president of Shakhtar Donetsk, has promised to donate $22 million to the Ukrainian war effort in response to Mykhailo Mudryk's transfer to Chelsea.
A transfer record for Ukrainian football, the Premier League team acquired Mudryk from Shakhtar on Sunday in a deal for up to £89 million.
The funds, according to Akhmetov, would support the "supporting Mariupol defenders and the families of dead servicemen" project known as "Heart of Azovstal."
In 2022, Russia attacked Ukraine.
"I want to thank the entire civilised world for helping Ukraine," said Akhmetov.
"Today we are able to talk about Ukrainian football thanks to the Ukrainian army, the Ukrainian people, and the tremendous support of the entire civilised world."
Akhmetov said he had "mixed feelings" about Mudryk, 22, leaving Shakhtar for Chelsea.
"I have never made it a secret that my dream is to win European trophies," he said.
"This means that players like Mudryk should be invited to our club, to our Ukrainian championship, and we should win European trophies with such players.
"Unfortunately, it is impossible now, as Ukraine is fighting the horrendous and unjust war waged against us by the Russian Federation."
In order to assist Mariupol defenders and the families of dead soldiers, the Shakhtar president announced money from Mudryk's transfer fee will go toward providing medical and prosthetic care, psychological assistance, and fulfilling special demands.
"Their acts of bravery are unparalleled in the modern history," Akhmetov said.
He added that Shakhtar would meet Chelsea in a friendly at the Donbass Arena in Ukraine.