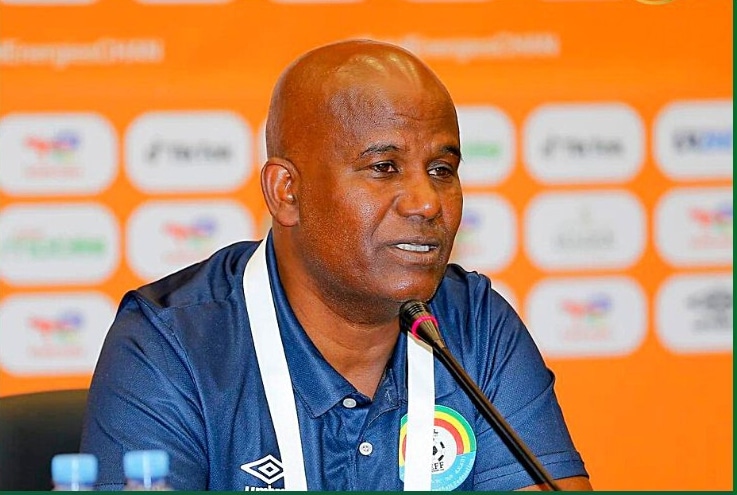 Despite losing in the group stage of the 2022 TotalEnergies African Nations Championship (CHAN) in Algeria, Ethiopian coach Webetu Abate praised his team for their performance.
Following their 1-3 loss to Lybia in the final Group A game on Saturday in Annaba, Webetu's team finished last in Group A with just one point. He claims it is a step-by-step process for his team.
"It was not a bad tournament for us. We played very well in the first and second games, but it wasn't to be.
"We have been building a team in the last two years.
"We attended the AFCON and the CHAN. There is no pressure. We are going step by step," said Abate.
Ethiopia conceded a halftime lead before falling to the 2014 champions 1-3. Abate expressed regret that his team had missed out on opportunities during the contest.
"We had a better chance to qualify. We were in a good situation but this game didn't go as we were thinking. We led but conceded a simple goal. I don't want to blame my players. We pushed to get the equalizer which exposed us.
"Our opponents were also good, they put us in difficulties. Congratulations to Lybia. They deserve to win this evening."
Despite the victory, Libya and Ethiopia both leave the competition having undoubtedly learned their lessons.
"The teams are quite competitive. Teams have good technical and tactical players.
"We were in the group of the hosts like in the AFCON. We take the lessons and hope to be back stronger," Abate concluded.
Ethiopia participated in CHAN TotalEnergies 2022 for the third time. Never have they advanced past the group stage.