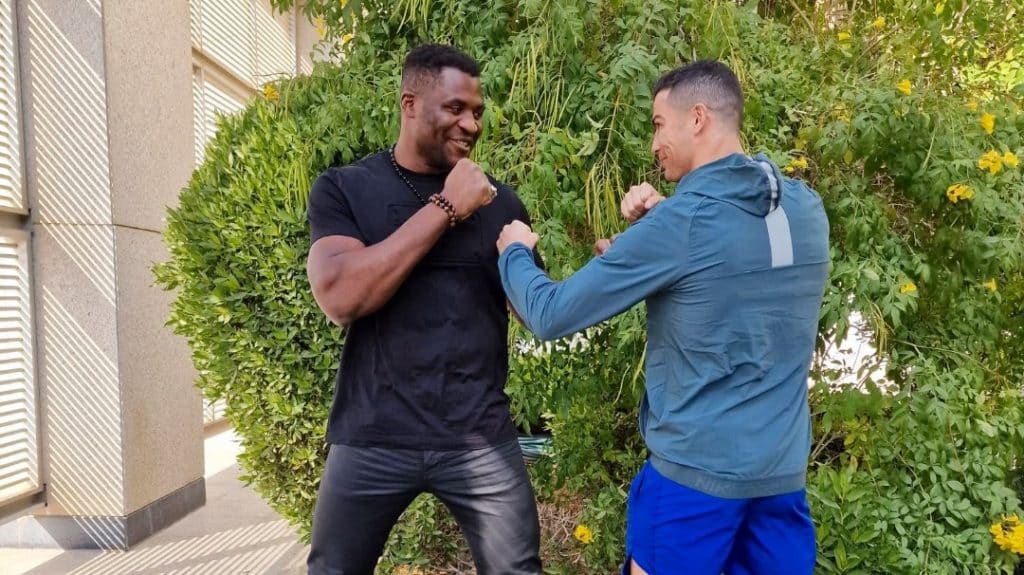 Cristiano Ronaldo met the Indomitable Lion of Boxing, Francis Ngannou with whom he exchanged a few friendly blows.
Before making his official debut with Al-Nassro earlier today, the five-time Ballon d'or winner met Cameroonian boxer Ngannou.
Ronaldo and Francis were spotted all smiling in a short video where they positioned themseleves as if they were to fight each other.
"Great talking with the GOAT in Riyadh today [Saturday]. Very inspirational", Francis Ngannou wrote on social media.
This is not the first time that Cristiano Ronaldo has been spotted with a boxer. He is even used to it having already met Floyd Mayweather, Anthony Joshua, Conor McGregor and Khabib Nurmagomedov in the past.