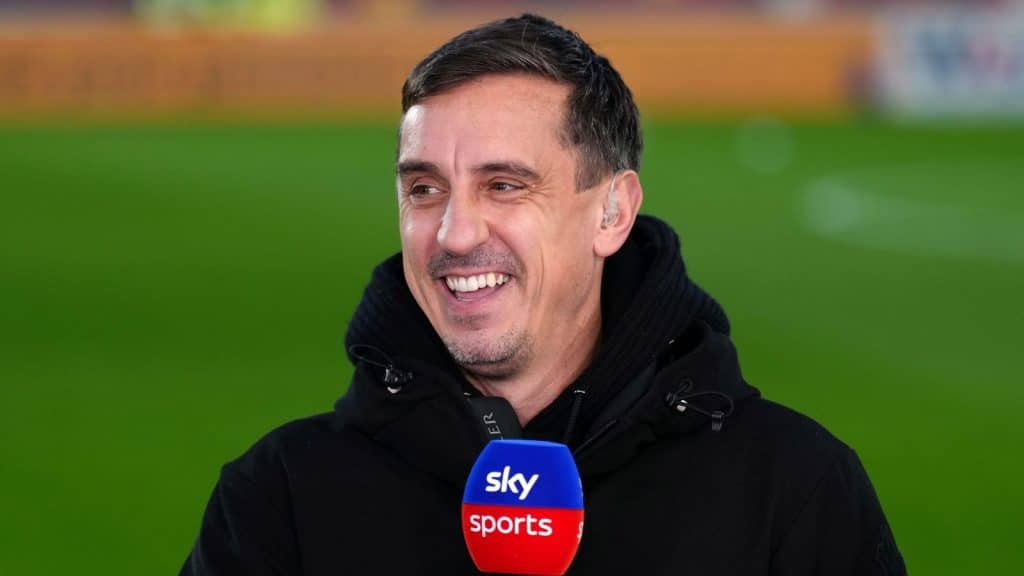 Manchester United legend Gary Neville claims Arsenal won't win the Premier League this season despite Gunners' 3-2 win over his former club on Sunday afternoon.
Mikel Arteta's side looks unstoppable this season as they are on a very good run since the start of this term.
Arsenal are currently five points ahead of Manchester City on Premier League table with one game in hand and two clashes coming against Pep Guardiola's side.
Read more : Cristiano Ronaldo reacts to his Al-Nassr winning debut
Speaking after Red Devils loss at the Emirates on Sunday, Neville explained why he thinks the London side won't be Premier League champions this season.
"They (Man City) are in a proper title race here. They've been in them before and come through but they're well behind here. They could be eight points behind if Arsenal win their game in hand but they still have to play them twice", he said on Sky Sports.
"The reason I say Arsenal won't win the league is because they've not won it for 20 years and the majority of these players haven't won it yet.
"They need to prove they can go through the second half of the season so that they can win the league."