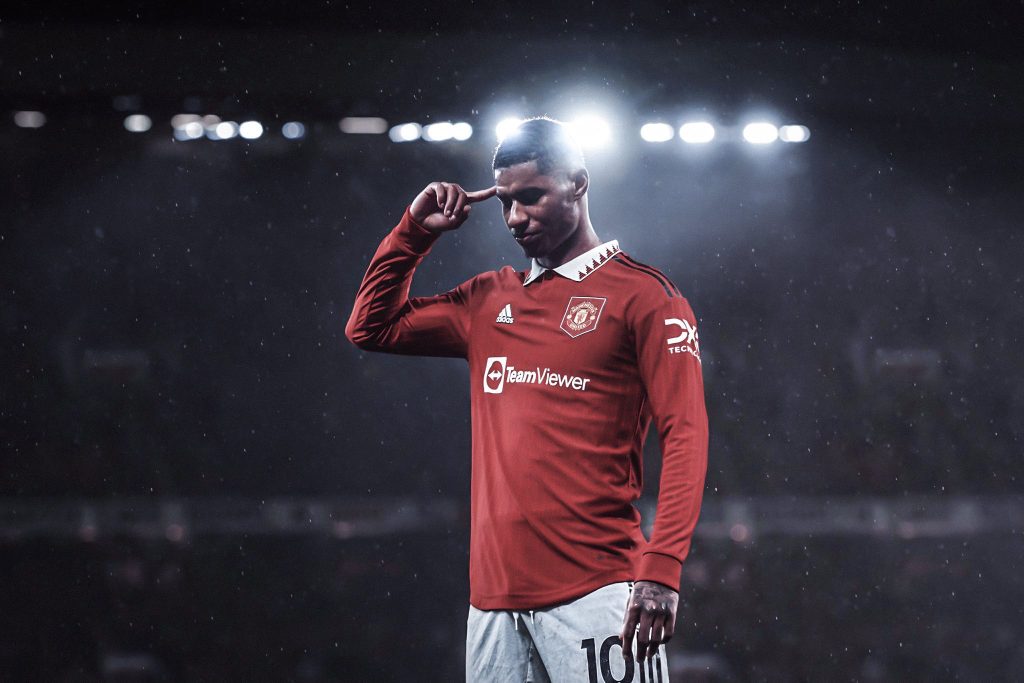 Marcus Rashford has been advised by Erik ten Hag to remain with Manchester United because he wants to make them the best team in the world.
Since Sir Alex Ferguson's retirement in 2013, United hasn't won the Premier League; their most recent significant victory came in 2017 with the Europa League.
After a promising start to his reign this season, United manager Ten Hag is demonstrating signs of being able to restore the club despite having the team's worst trophy drought in 40 years.
Rashford, a forward for England, has become crucial to United's rise to fourth place in the Premier League.
The 25-year-old has been revitalized by Ten Hag after two years of subpar play, and United is hoping he will extend an agreement that has 18 months left to run.
Last season, Rashford was linked to French powerhouse Paris Saint-Germain, but on the eve of Wednesday's League Cup quarterfinal first leg against Nottingham Forest, Ten Hag presented a convincing argument for the attacker to stay at Old Trafford.
"I think he understands Man United is his club. That's first.
"But also, in this environment, in this team, I think he is playing his best football," Ten Hag told reporters.
"He's improving and that's about him because he's working on the good things.
"He's giving 100 per cent energy, he has a good plan and I think also in this team he can bring in his qualities.
"So, this team can help him get in the right position and to score goals, where he is good at. If we want to get the success we want, we need him."
Rashford has 17 goals for United this season across all competitions and was outstanding for England at the World Cup in Qatar.
When asked if PSG's interest in Rashford might have returned, Ten Hag responded, "I hope that all our players get an interest from clubs because that indicates we do a good job, the team is outperforming, so that is what we are going for.
"Then, I would say this is the best place to be because we want to construct the best team, first of England and then in Europe and then in the world."