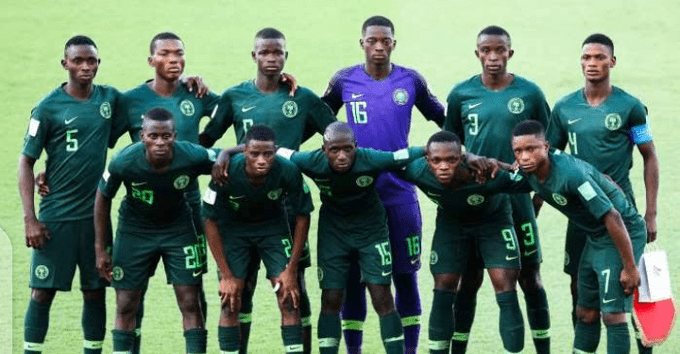 Nigerian Golden Eaglets will learn who they will face in their group at the Algeria 2023 CAF U-17 Africa Cup of Nations on February 1st.
This information was revealed in a statement posted on the CAF website.
The statement read: "The final draw for the TotalEnergies U-17 Africa Cup of Nations Algeria 2023 will be conducted on Wednesday 01 February at the Cercle National de l'Armée in Algiers, Algeria.
"The ceremony is scheduled at 12:00 local time (11:00 GMT, 13:00 Cairo time) and will be live on CAF's digital platforms and partner TV channels.
"The draw follows the qualifiers that took place across the continent. Eleven teams have joined hosts Algeria for the final U17 tournament: Morocco, Nigeria, Burkina Faso, Senegal, Mali, Somalia, South Africa, South Sudan, Congo and Zambia.
"The U-17 Africa Cup of Nations will be held in Algeria from 29 April to 19 May in the cities of Algiers, Constantine and Annaba, which are currently hosting the TotalEnergies African Nations Championship.
"Media interested in covering the draw can apply for accreditation via the CAF Media Channel until 29 January 2023. Any application made after this date will not be considered.
"Please note that access to the Media Channel does not guarantee accreditation. Confirmation will be made on a space available basis."
Following their participation in the WAFU Zone B competition held in Ghana last year, the Golden Eaglets earned a spot in the 2023 U-17 AFCON.
The team coached by Nduka Ugbade won the regional competition after defeating Burkina Faso 2-1 in the championship game.