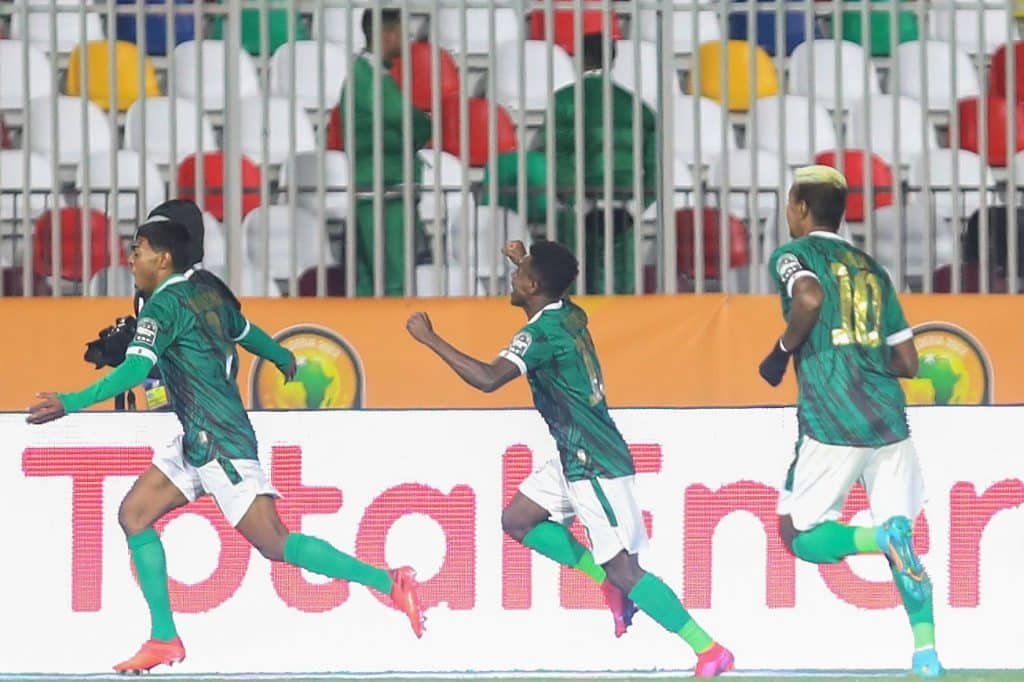 Madagascar continue on their impressive run in this CHAN 2022 tournament as they brilliantly sent home Mozambique (2-0) in quarter-finals on Saturday evening to take on Senegal in the semis.
The Barea are among the most interesting teams to watch since the start of the tournament.
And they are yet to stop as they now get closer to the final by winning their quarter-final clash against Mozambique.
22-year old midfielder Solomampionona Razafindranaivo opened the deadlock for Madagascar inside 18 minutes of play to validate their ball possession.
Read more : Senegal through to CHAN semi-finals after beating Mauritania
Romuald Félix Rôrô Rakotondrabe's men then managed to keep this advantage until the end of the first half.
Back in the second stanza they continued to attack by making a high pressing on their opponents and it paid off in the 68th minute.
Jean Razafindrakoto doubled the lead for the Barea as he confused the last defender and Mozambique's defender to make it a 2-0
Marcio Ravelomananstoa scored a third goal in the 87th minute. Isaac Carvalho's reducer in the additional time (90+4) was not enough for Mozambique with Madagascar winning it 3-1.
For the very first time of its history, Madagascar will be playing a CHAN tournament semifinal and it will be against Senegal next Tuesday at 7pm.
Confirmed line-ups