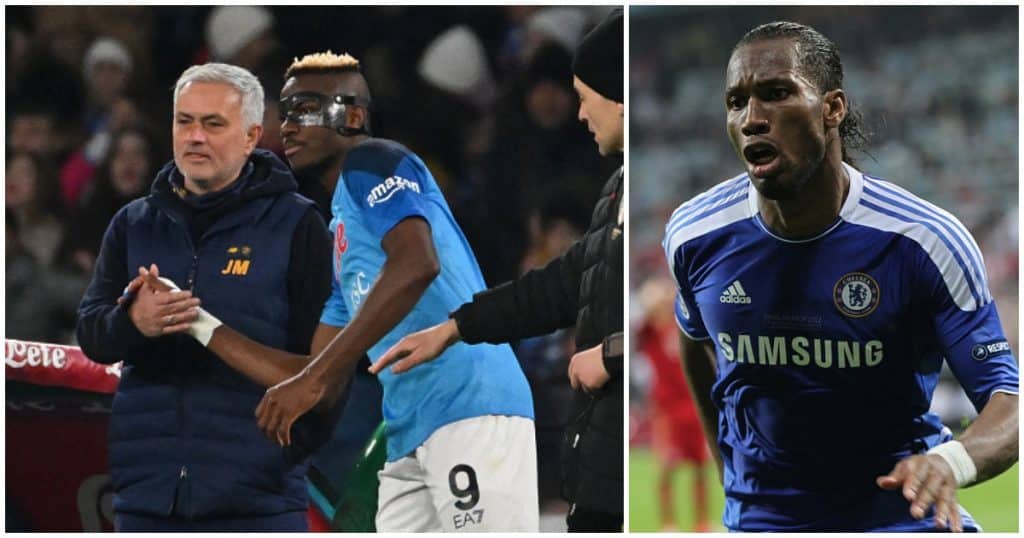 AS Roma manager Jose Mourinho said Nigerian striker Victor Osimhen is at the same level with African legend Didier Drogba advising the Super Eagle to change a certain aspect of his game.
Osimhen proved once again on Saturday night against why he is Serie A top scorer as he netted his 14th league goal of the season.
The goal was so beautiful that it caught the eyes of AS Roma coach Jose Mourinho who, despite his side's 1-2 loss was full of praises to the former Lille striker.
WATCH : Victor Osimhen scores absolute beauty against AS Roma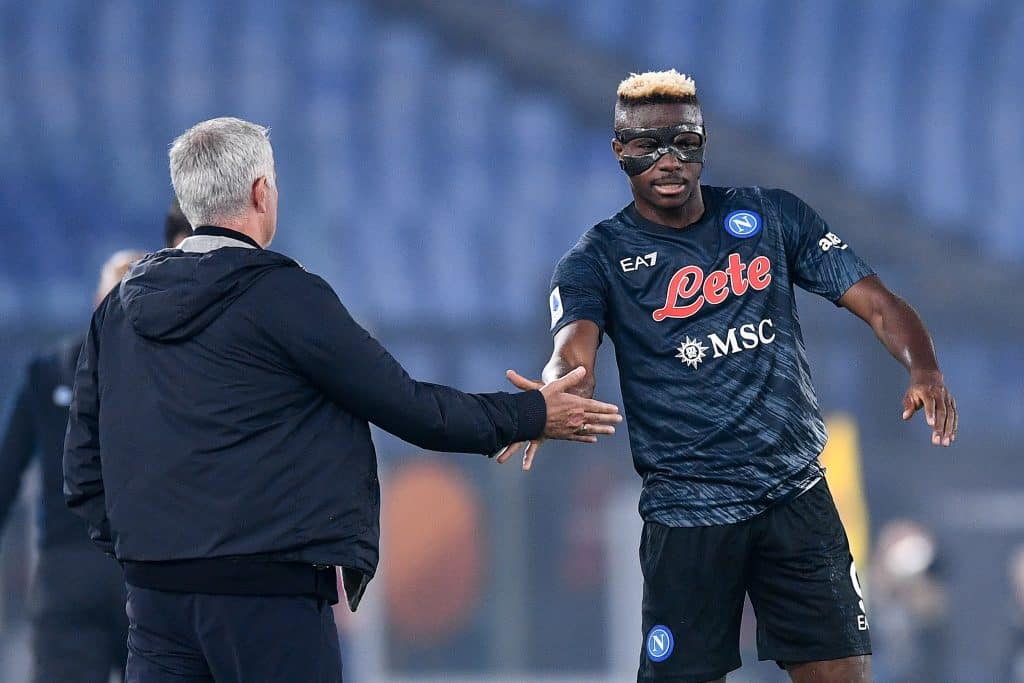 Speaking in his post-match press conference, Mourinho said Osimhen is at the same level with his former Chelsea goal-getter Didier Drogba.
However, he advised the 23-year old to stop diving in the opposition box if he wants to play one day in the English Premier League.
"He is of the same level as Drogba, but Didier didn't dive. If Victor changes, then OK. I'd buy him if I was at a club with a lot of money", Mourinho said as per Goal.
"However, if he does go to England one day, he needs to change, because in Italy they put up with this sort of behaviour, whereas in the Premier League, they'd come down hard on him.
In addition, Mourinho revealed what he told Osimhen during the game :  "I told him that he scored a wonderful goal and needs to stop diving so much. His goal was fantastic, he did the same thing when we met earlier this season, so he's a fantastic player. But he mustn't dive."