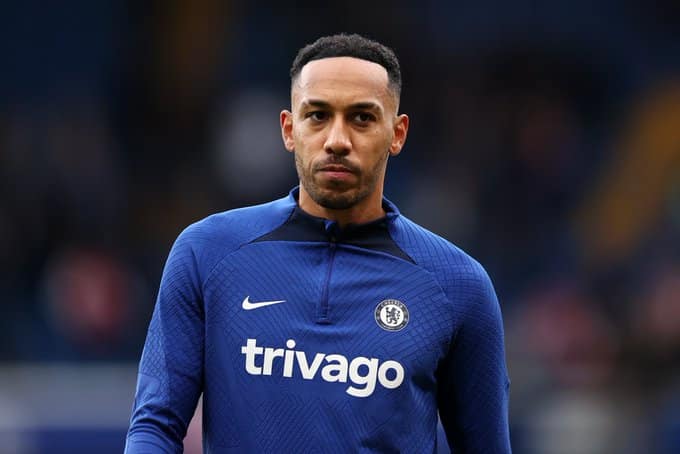 Chelsea has cut Pierre-Emerick Aubameyang from its squad for the Champions League quarterfinals.
Instead, Blues manager Graham Potter has decided to start newcomers Joao Felix on loan from Atletico Madrid, Enzo Fernandez, and Mykhailo Mudryk.
In 11 games this season, Aubameyang has only managed one Premier League goal, but his form in Europe has been better.
In the group stage, he scored twice when Potter was in charge, both times against AC Milan.
Chelsea still had one open spot, but Jorginho's departure and Aubameyang's deregistration have made room for the new three.
Also not included is Benoit Badiashile, a January signing by Chelsea, who had played for his former club.
In the 16th round of the Champions League, Chelsea will face the dominant Borussia Dortmund of the Bundesliga.