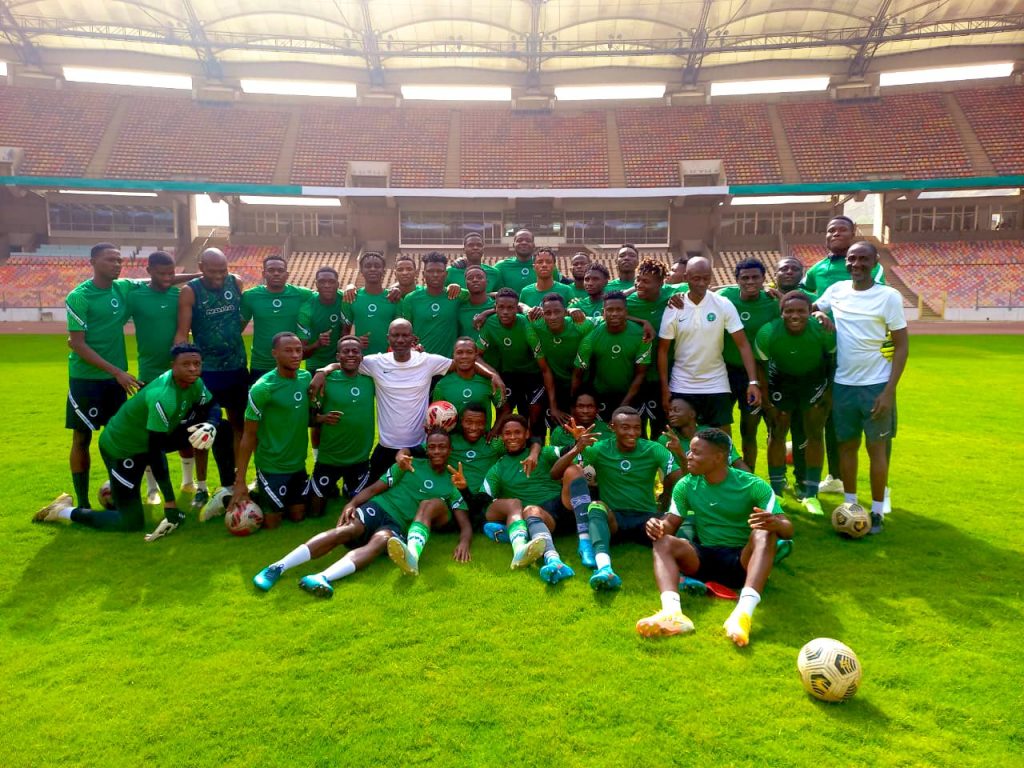 As part of the nation's preparations for this year's Africa U20 Cup of Nations, the Nigerian Flying Eagles will play their Zambian counterparts in an international friendly match today in the capital city of Nigeria.
The Mainbowl at Moshood Abiola Stadium will host the international friendly on Friday at 4:00 p.m.
The Flying Eagles have been selected to play hosts Niger Republic, Senegal, and Mozambique in Group A of the Africa U20 Cup of Nations, which runs from February 19 through March 11, 2022.
The 2017 Africa U20 Cup of Nations champions, Zambia, advanced to the quarterfinals of the FIFA U20 World Cup in Korea Republic that year but lost to Italy in extra time.
Zambia will compete in Group C in Egypt alongside Tunisia, The Gambia, and Benin Republic, while Group B in Egypt has Uganda, Central African Republic, South Sudan, and Congo.
All four Egyptian semifinalists will be eligible to represent Africa in the 23rd FIFA U20 World Cup finals, which will take place in Indonesia from May 20 to June 11 of this year.
The Under-20 team from Zambia arrived in Abuja on Thursday before traveling to Dakar to play another match against Senegal.
The Nigeria U20 Team, meanwhile, will depart Nigeria on Wednesday of the following week for the CAF U20 African Nations Cup finals in Egypt.