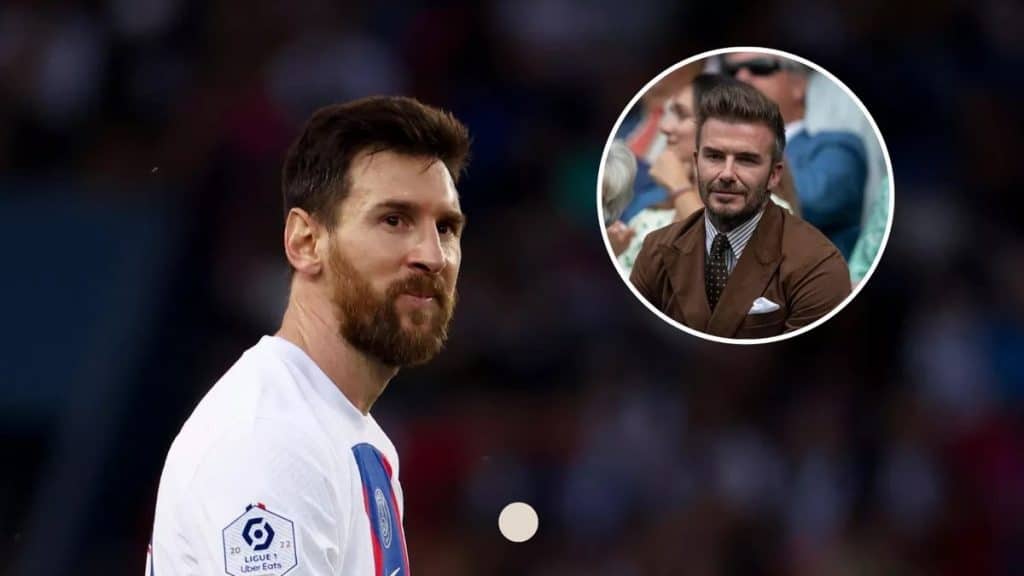 Inter Miami CEO David Beckham did not hide his admiration for Lionel Messi while speaking in an interview with ESPN and asked about the PSG star.
The 35-yerar old 's contract expires in four months with Paris Saint-Germain and he is yet to extend it.
Reports claimed things will quickly be settled down between Messi and PSG board after the World Cup.
However, it's completely the opposite which is happening since the former Barcelona star won the World Cup with Argentina in Qatar.
Read more : Rooney names two players who are 'obviously' better than Messi, Ronaldo
While Paris Saint-Germain are planning to hold new talks with the seven-time Ballon d'or, his name continues to be linked with a move at Inter Miami in the MLS.
Speaking to ESPN, David Beckham was full of praise for the Rosario-native who is his favourite to watch.
"It has to be Messi. I love Leo… for many different reasons. I love him because he's a great father, I love him because he's a great personality, a great character, he's a great person", he said.
"I think what everybody loves about him is the way he plays the game. He plays the game with passion, he plays the game just free.
"I think that in the last World Cup, the way he played for his team and his country, winning the tournament was an incredible moment for him, and I love seeing players like that."