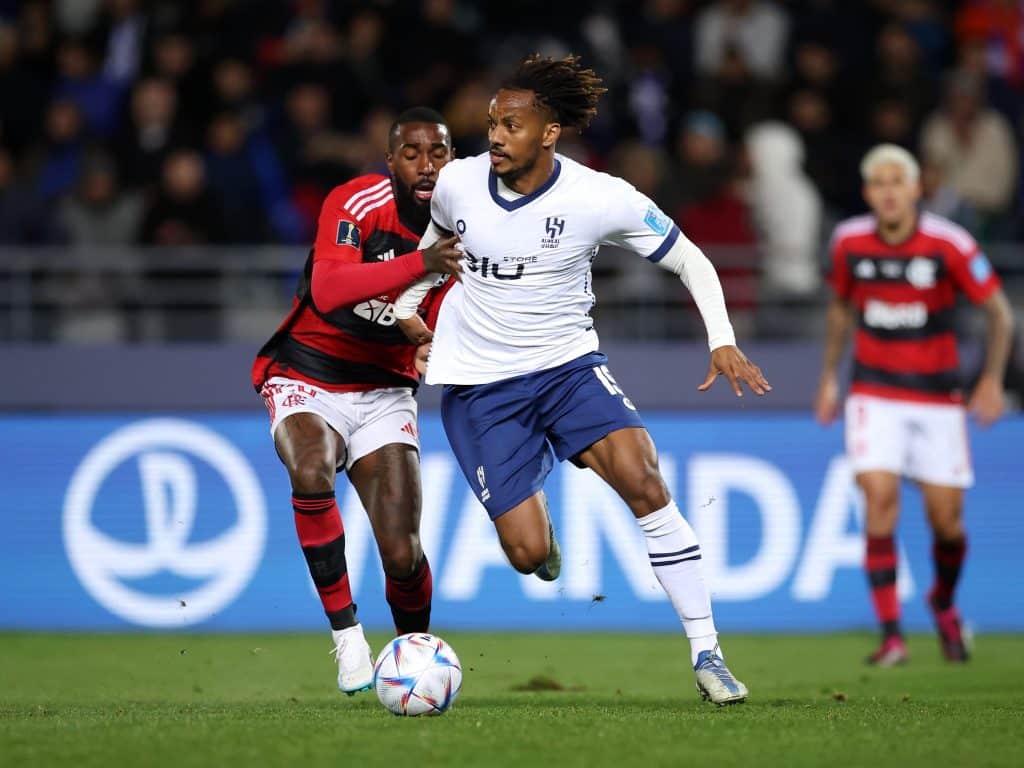 Salem Al Dawsari's two penalties and Luciano Vietto's close-range goal helped Saudi Arabia's Al Hilal defeat South American champions Flamengo 3-2 on Tuesday to go to the Club World Cup final.
After Matheuzinho tripped Vietto inside the area, Al Hilal took the lead with a superbly executed penalty kick from Al Dawsari in the opening minutes of the game.
Flamengo's Pedro equalized in the 20th minute with a close-range strike, but Al Hilal took the lead again just before halftime when Al Dawsari again converted from the spot.
Gerson was then dismissed for receiving two bookings after stomping on Vietto in the penalty area.
Flamengo was down to 10 players for the entirety of the second half, which allowed Al Hilal to dominate the pace and eventually score the third goal when Al Dawsari paid it forward by setting up Vietto for a clear-cut goal.
Flamengo became only the sixth Copa Libertadores champions to not proceed to the final after Pedro's close-range effort in extra time.
Al Hilal, the first Saudi team to go to the Club World Cup final, will take on Real Madrid's victor over Al Ahly in Rabat on Wednesday.