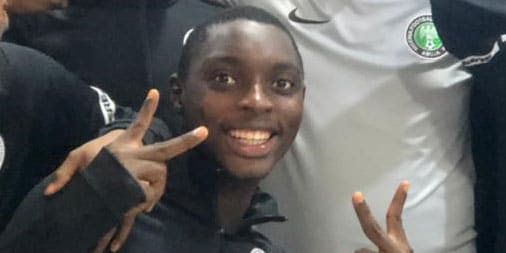 Gent striker Ahmed Abdullahi will now go immediately from his base in Belgium to Egypt to join the Flying Eagles for the U20 AFCON.
Ahmed Abdullahi, a former Golden Eaglets standout, will be the only player to make the final roster without taking part in the training camp leading up to the U20 AFCON.
In the qualifying competition held in the Niger Republic in May of last year, the striker scored twice for the Flying.
The player was initially prevented from participating at the U20 AFCON, but has since transferred to Gent.
They ultimately decided to release him for the tournament, though.


He did not play last weekend as Gent and Westerlo played to a dramatic 3-3 tie in the Belgian league.
Thursday, the day after their final exhibition match against the Central African Republic U20s in Morocco, the Flying Eagles will arrive in Egypt.