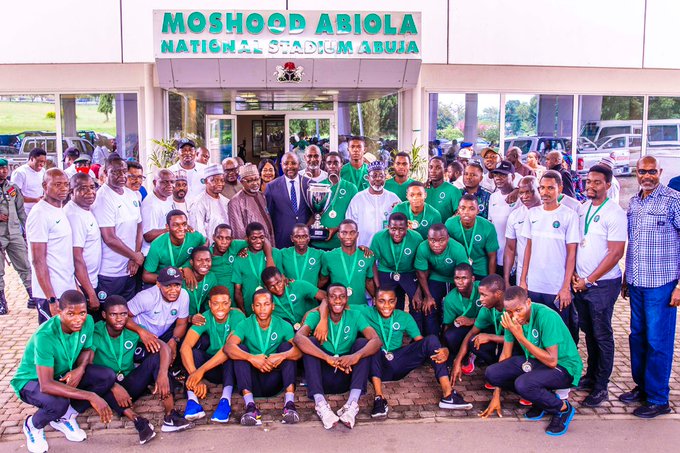 Due to the upcoming General Elections Nigeria, the Golden Eaglets' training camp in Abuja will shortly be broken up.
The General Elections in Nigeria will get underway after the Presidential Elections on February 25.
In preparation for the U17 AFCON in Algeria in April, coach Nduka Ugbade has been putting his team through its phases.
To be ready for the challenge ahead, the Eaglets have performed practice matches against academies.
Group B includes them, South Africa, Morocco, and Zambia.
Further information revealed that before the children leave camp, their guardians are required to have a private MRI age test done on their charges.
The NFF has determined that Grade 4 is the highest age test that a player can pass to join the team.