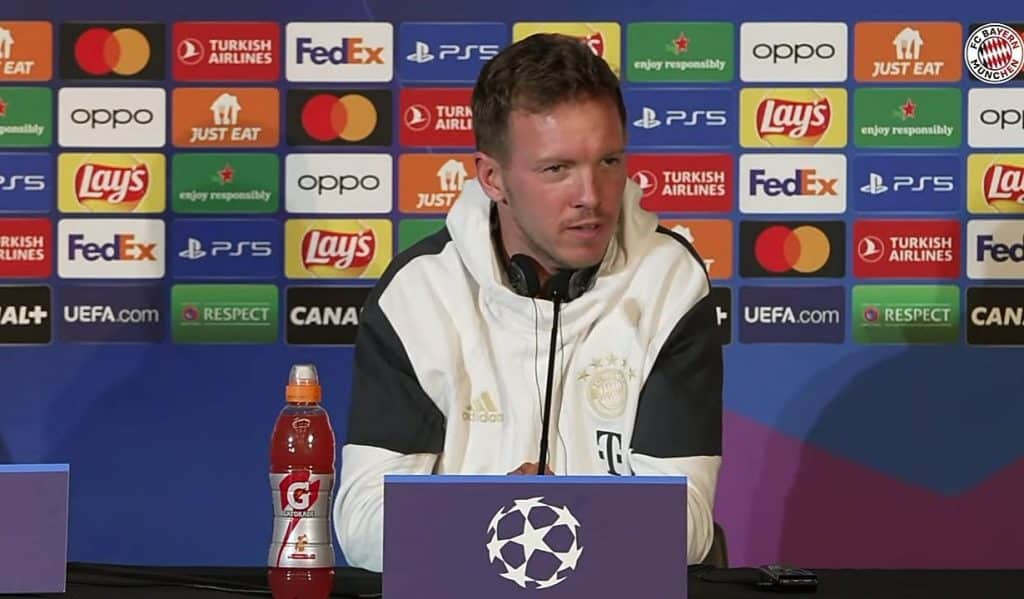 Bayern Munich boss Julian Nagelsmann revealed in his pre-match press conference his plan to stop PSG trio Messi, Neymar and Mbappe from shining in their Champions league clash on Tuesday night.
The Frenchman was a doubt days ago ahead of this important clash due to a hamstring injuryon February 1.
However, he was back in full training session with PSG teammates on Monday afternoon and made their match squad.
If it remains now to be known whether he'll play or not, Nagelsmann has already his plan to stop him alongside Messi and Neymar.
Read more : Bayern Munich star Kingsley Coman addresses Kylian Mbappe situation
"Tomorrow it's about preventing the ball from reaching Messi, Neymar and Mbappé. But it's not just them", the German gaffer said.
"Paris also have quick full-backs and other talented players. But PSG are also thinking about how to stop our players. The form of the day will decide.
"I've already made a decision on that [on back 3 or 4]. But the formation is not crucial. It's more about the division of space. You can play very well in any formation and very badly in any.
"We all want to win the Champions League. The Bundesliga title is very important, but it doesn't have that significance in the media. Accordingly, the Champions League is very important for the club and for me", he added.