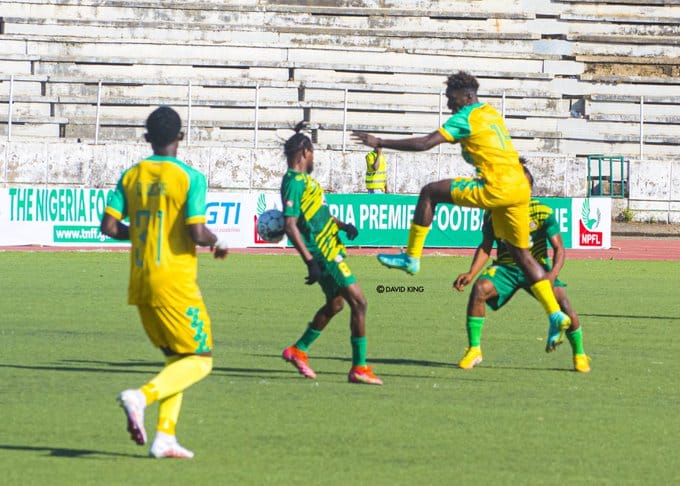 After this weekend's match day nine matches, the 2022/23 Nigeria Professional Football League, or NPFL, will continue on a three-week break at the halfway point of the condensed league format season.
Players and officials will be able to participate in the General Election 2023 slated for Saturday, February 25 and March 11 of that year thanks to the break, which will also provide the clubs a chance to rest.
"Yes, I can confirm that the NPFL will go on break for three weeks after the match day nine games.
"We'll resume after the Nigerian elections for the final stage of the abridged league, "
Davidson Owumi, Head of operations of the Interim Management Committee IMC.
"We are putting every effort to ensure that the league drives itself.
"It's been hectic, but I think we have done well and if we get more sponsors and partners, the clubs and other stakeholders will benefit from it and the league will progress to the level we envisage.
"The IMC is discussing with DStv to return NPFL on cable TV, Supersport channels.
"I can confirm to you that we are making progress and very soon Nigerians and the world will be able to view more matches and attract more interest in the league, " Owumi, a one-time Nigerian league top goal scorer stated.
On clubs getting a balance of N250 million from the IMC, Owumi said:
"I cannot say with all certainty how much and when money will be paid to the clubs.
" It depends greatly on the extent of investment brought in by sponsors. It could even be double that, but it depends on what comes in."
Owumi advised critics to approach the NPFL and the IMC objectively, emphasizing that doing so will encourage clubs, players, match officials, and league managers to improve their performance.
Noting that even the top leagues in the world are not perfect, he suggested that critics refrain from personalizing problems.