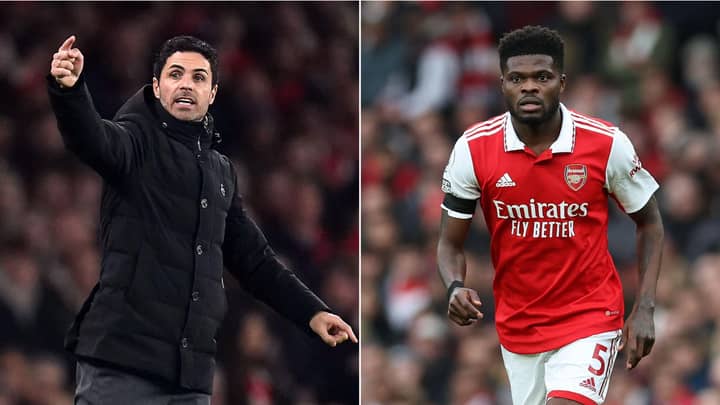 Arsenal boss Mikel Arteta heaped praise on Ghanaian midfielder Thomas Partey following his excellent display in Gunners' 4-0 demolition of Everton on Wednesday night.
The London side won their remaining game in one of matchday 7 in style agains Toffees at the Emirates Stadium yesterday.
Thomas Partey was not a starter as he waited until the second half before replacing Jorginho.
However, this didn't prevent him from performing well as he convinced his coach Mikel Arteta.
Read more : We give our lives – Victor Osimhen reveals Napoli ambition this season
"I'm really happy", the Spanish tactician boss said after the game.
"It was a game that we had in hand against an opponent that we knew was going to make life really difficult for us and we expected that at Goodison.
We started the game with some frustration and not really understanding what we had to do, allowing them to run in certain transitions, but after 25 minutes I think we start to get much better and the timing of the two goals was key.
"We needed a magic moment there and Alex and Bukayo produced that, and then I think the team grew, especially with Thomas because Jorginho wasn't feeling good today.
"When he came on he really gave us some presence and stability to the team and I think the second half was superb," he added.