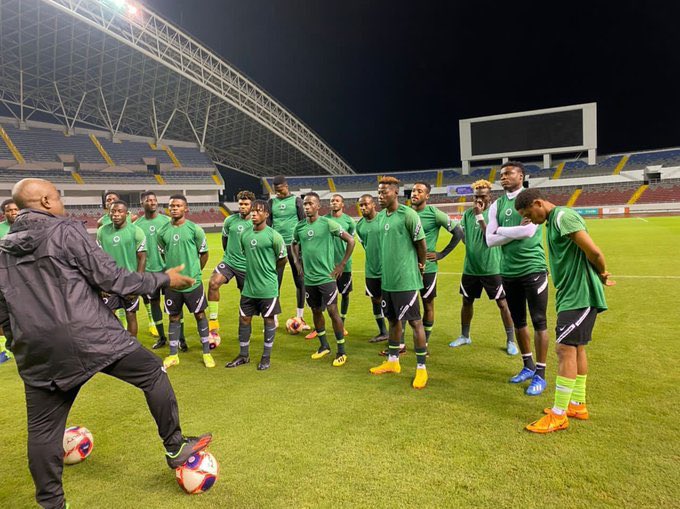 A total of 16 domestic Nigeria U23 Dream team players were found to have been involved in age misrepresentations.
Salisu Yusuf, the head coach of the Nigeria U23 Eagles, invited 30 players from the Nigeria Professional Football League who had resumed training in Abuja on Monday in preparation for their match against Guinea in the CAF U23 African Nations Cup qualifier.
The team's representatives went to a division of the Nigeria Football Federation last weekend to double-check the players' ages when they uncovered the age deception.
It came as a nasty shock to learn that 16 out of the 30 invited players had more than one birthday.
According to sources, the age scams were found after additional Transfer Matching System checks were made since some of the players' voter cards and driver's licenses had incorrect birthdates.
According to the source, only 14 out of the 30 Nigerian professional football players passed the checks.
"When checks were carried out to know if none of them has issue with his age, we discovered that 16 players have either two or more birthdays they filled and submitted on different documents.
"It is very unfortunate that many of the good players we identified in the NPFL teams could not meet up the criteria.
"It is very funny that in this technological age, our players still take certain things for granted.
"You will not believe that some players in the NPFL clubs, came here with passports that have different ages from what they have on the TMS.
"It is very embarrassing. I think our clubs should start paying more attention to the documents that players are filling out and submitting to them.
"This is very important because it will embarrass the country one of these days."
At the Moshood Abiola Stadium in Abuja on March 22, the Nigeria U23 Eagles will face Guinea in the final round of the CAF U23 African Nations Cup qualification before the reverse match a few days later.
All-around champions will earn a spot in the CAF U23 African Nations Cup.