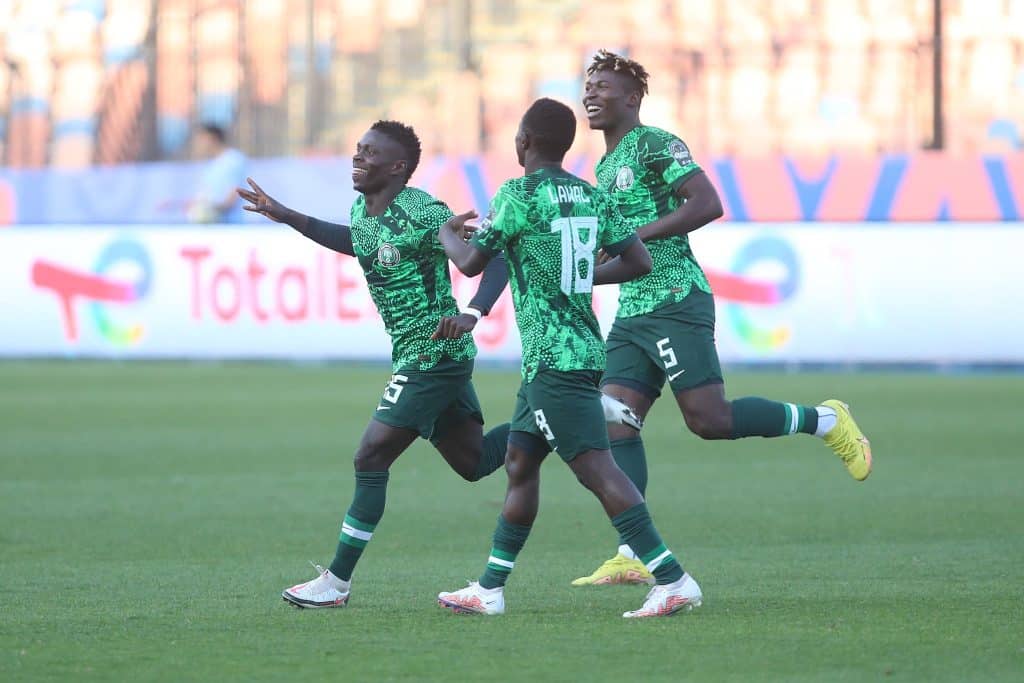 Three goals scored by Nigerian players were selected by the Confederation of African Football (CAF) as among the Top 10 in the just finished AFCON U20 competition.
The Confederation of African Football (CAF) ranked Jude Sunday's solo goal against Tunisia in third place, Mohammed Ibrahim's 20-yard curler against Mozambique, and Solomon Agbalaka's header against Egypt as three of the top ten goals in the youth competition.
This was announced by CAF in a brief video posted to their U20 AFCON Twitter account.
Senegal won the 2023 U20 African Nations Cup after defeating Gambia 2-0 in the championship match on Saturday.
Seven previous African champions Nigeria finished third after defeating Tunisia 4-0.
At the FIFA U20 World Cup in Indonesia, which is slated to take place in May 2023, the four nations stated above will fly the African flag.