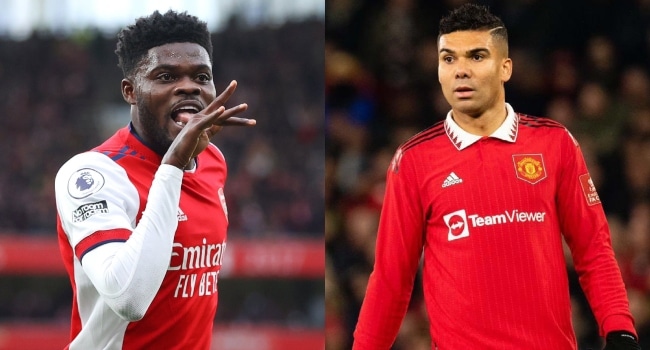 Ghanaian midfielder Thomas Partey responded to people comparing him to Manchester United star Casemiro for their respective performances in the Premier League.
After Spain where they played agains each other while playing for Atletico Madrid and Real Madrid, both players are now rivals in the Premier League.
If Thomas Partey struggled before settling in at Arsenal, Casmeiro on the other hand had a quick adaptation to new life at Man United.
Read more : Mo Salah's opinion on Darwin Nunez replacing Sadio Mane at Liverpool
So far, fans and even pundits the likes of Rio Ferdinand have been comparing them.
The Manchester United icon even said the Brazilian is better than the Black Star.
However, Partey refused to go into that debate as he prefers focusing on his game.
"I have to concentrate on my work. I am really happy to be at least seen by some people and I think the most important thing is to keep helping the team, which is the mentality I have and also to work on myself," he told beIN Sports.